COVID-19-AOW is Open for Business
To remain CDC compliant, to the best of our abilities, all tours and facilities are set up and scheduled to respect social distancing. All Jeeps, Segways, Hot Air Ballon baskets, and zipline equipment is cleaned and sanitized between each tour. All  tours are scheduled with reduced capacity.  If you require an exclusive tour please book our family packages.  Balloon flights will be limited to 8 passengers with 1 party per passenger compartment.  Zipline tours will be reduced and spread out throughout the course and property to allow for social distancing.
Participating in our activities has always been at your own risk.  Our AOW employees feel confident in our ability to serve your needs safely.  Please bring and wear your masks.  Masks are required in our office and to the best of your ability while on tour.  It is ultimately your responsibility to be self aware of your health.  If you are not feeling well or experiencing COVID-like symptoms, please don't come and we will provide a full refund for your tour.
Call 719-578-0935 for additional information.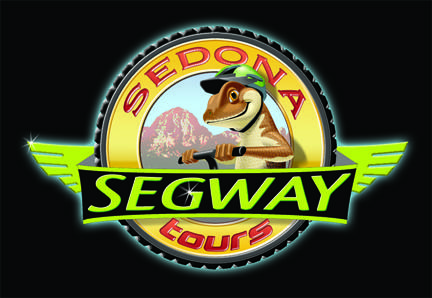 Our Sedona Segway Tours are a one of a kind blast. The beautiful scenery of the Red Rock formations in Sedona guarantees your tour to be fun on these amazing battery powered machines.
Tours are offered daily year round.  Reservations are recommended and walk ins are welcome. 441 Forest rd. in Up-Town Sedona.
SEDONA CHAPEL OF THE HOLY CROSS TOUR
$130.00 per person
2 hrs
Our premier tour in Red Rocks Country.  See all the sites and famous formations with our local guides.  The Chapel is an amazing piece of architecture matched only by the beauty of Red Rock Country.
SEDONA VISTA Tour
$85.00 per guest
1.5hrs
Take in the beauty of Sedona with this popular tour.  Enjoy a shorter adventure with the best guides in the business.
CUSTOM TOURS
Short on time or looking for a new adventure?  Call our Sedona office to set up your custom adventure today.  928-282-4611
Scottsdale and Ft. McDowell Segways are open and COVID Compliant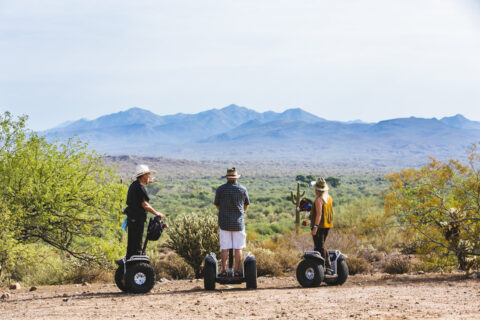 The American West is alive and well at Fort McDowell Adventures.  The Yavapai Nation hosts Adventures Out West in the beautiful Sonoran Desert. Blue skies, the Verde River and Wild creatures combine to create an oasis of adventure in the Phoenix and Scottsdale area. Words cannot describe this experience and you will be glad you came on out.
$85.00 per Guest
1 – 2 hour guided tour. Includes training.
Tours available 7 days a week
November -April 9:00am, 12:00pm and 3:00pm.
May-October 8:00am (Or earlier if you can! It's a dry heat.)
Other times by special request.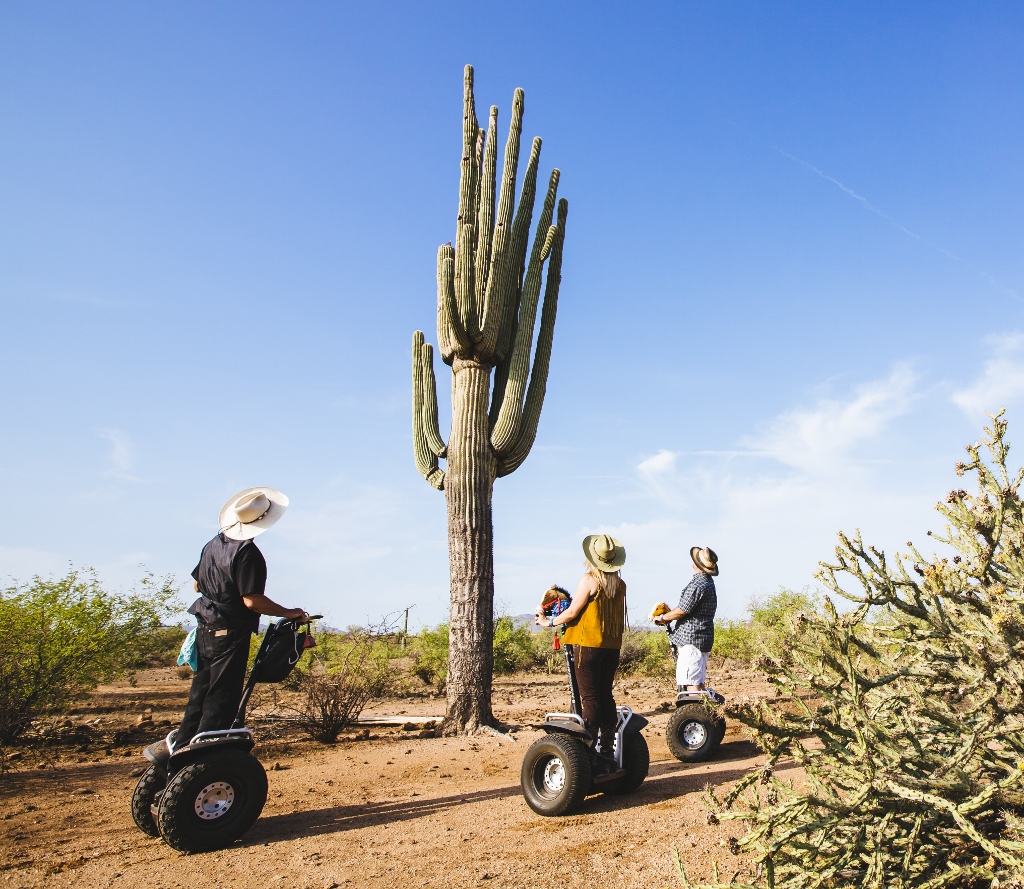 SONORAN DESERT OFF-ROAD TOUR
Rated, Best Segway Tour in the West!  See the desert and learn about Native American Culture, The Yavapai Nation, on the only Segway Tour on Native American Land.  
Scottsdale Tour Information: 1-719-578-0935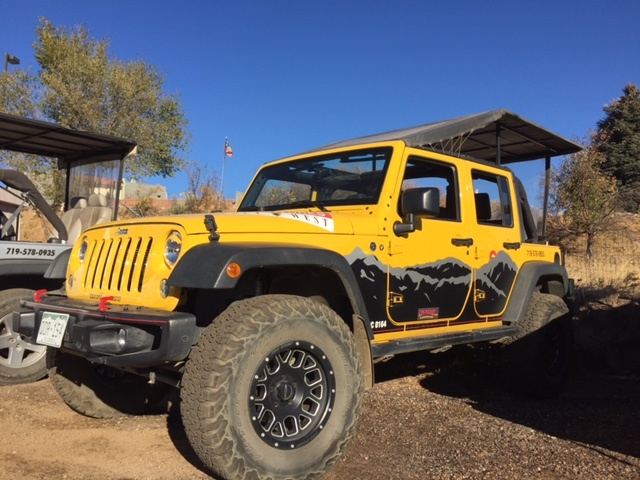 TEAM BUILDING, GROUPS AND THE POKER RUN
Groups have more fun at at Fort McDowell Adventures.  Our Poker Run Combo Tour or a full Day at the Ranch will please any group.  Our Adventure location offers Segways, Jeep Tours, Horse Back rides and Tom Car adventures.  60 to 500 guests can be accomodate with awesome western dinner venue.
SCOTTSDALE TOUR INFORMATION: 1-719-578-0935