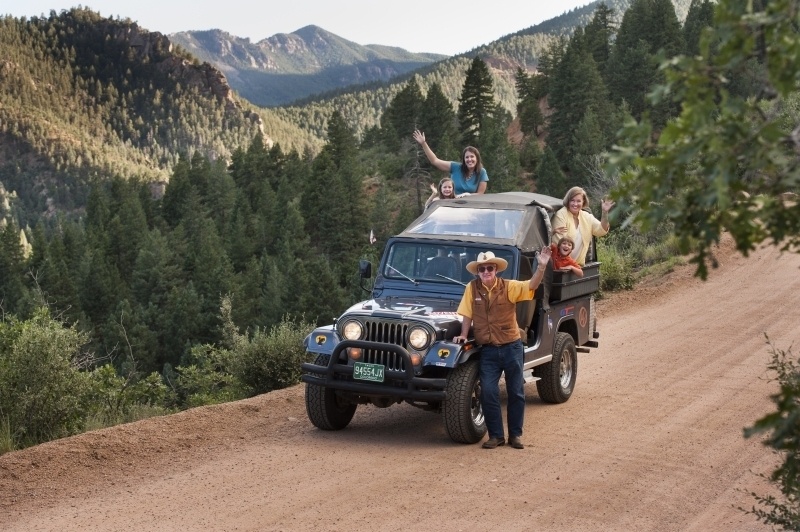 Garden of the Gods Foothills
$98.00 Adult     $68.00 Child
Private tours are available for +$99.
Your GOG Foothills Tour highlights Colorado Springs most well-known landmarks: the Garden of the Gods, Cheyenne Canyon, and Manitou Springs.  Colorado History, Railroad Tunnels and amazing scenery will provide an adventure you'll never forget.
2 .5 hrs
Tour Details
Our most popular Jeep tour.  This historic sight-seeing adventure is a great way to enjoy and learn about the Pikes Peak region! Our entertaining and informative cowboy guides take you on a journey through time in the foothills of Pikes Peak.  The tour highlights western  scenery and some of Colorado Springs' most famous historical sights. Attractions include North Cheyenne Canyon, (Helen Hunt Falls – Closed through May 2021), the Shortline Railroad and its 100-year-old tunnels, Old Colorado City, Manitou Springs, and the spectacular red rock park, Garden of the Gods. In our open-air Jeeps, your photo opportunities are unobstructed! This tour is about 70% on paved roads and 30% on dirt and is offered year-round. Includes bottled water, light snacks, wool blankets, and the best cowboy Jeep guides in The West!!
Due to the growing popularity of these locations, the ability to stop and get out may be restricted.  Your guides will their best to provide photo stops and leg stretching opportunities as they present themselves.
Our guide was great and the scenery amazing…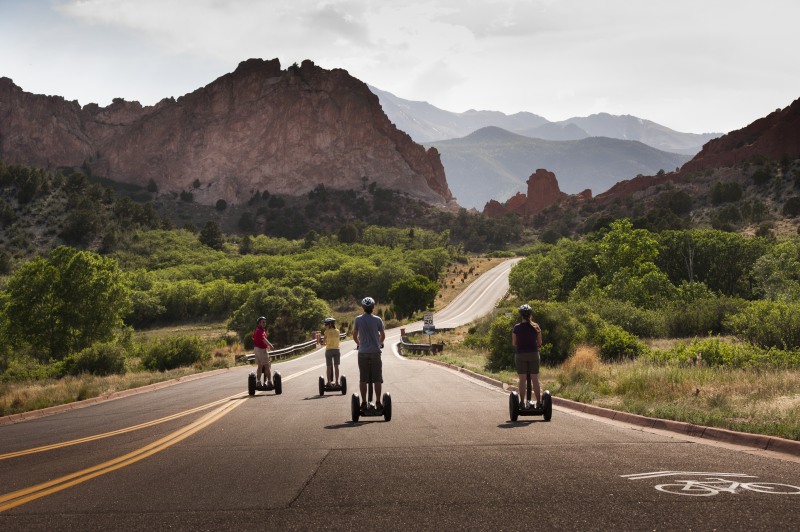 Juniper Loop Tour
Adventure Level Segway Tour
Includes Kissing Camels, Praying Hands and Park Overlook areas.
$92.00 per guest
Total activity time is 1.5-2 hours with 30 minute cone zone training.
Tours depart the Garden of the Gods Visitors and Nature Center every hour 9:00am-4:00pm
The segways were incredible and the guides were super! My 12 year old had a blast!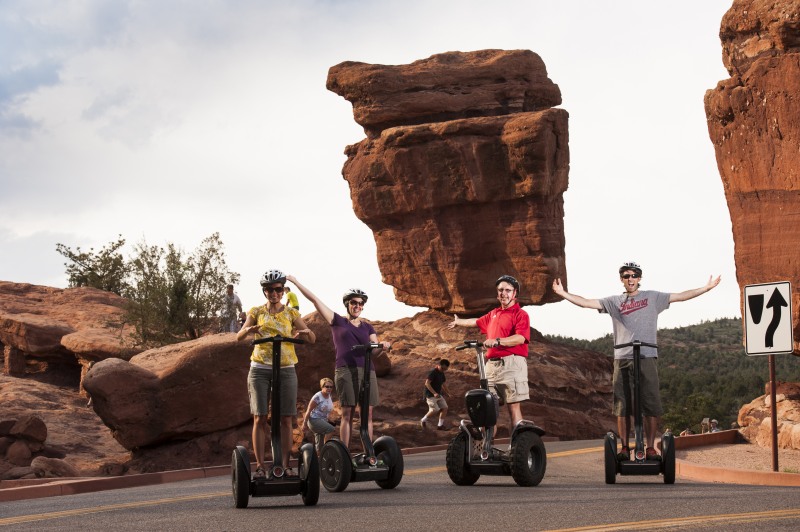 Balanced Rock Tour
Expert Adventure Level Segway Tour
Advanced tour.   Riders with previous experience prefered. This tour is offered by reservation only.
$120.00 per guest
Total activity time is 2-2.5 hours with 30 minute cone zone training.
Call to Book 719-578-0935
Our tour was so much fun! My family loved our adventure!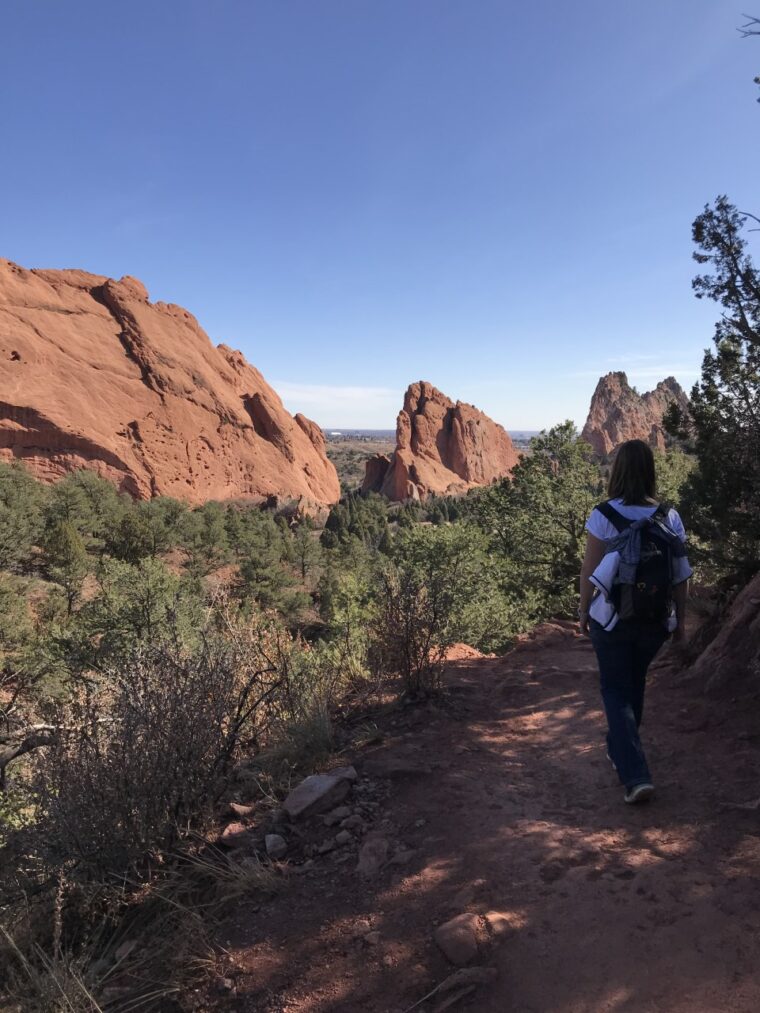 Palmer Trail Hike
2.5 mile hike. See the whole park up close and personal.
60-90 minute tour.
$60 per guest. 
Call to Book 719-578-0935
Hiking through the park was wonderful. it was my favorite part of the whole trip.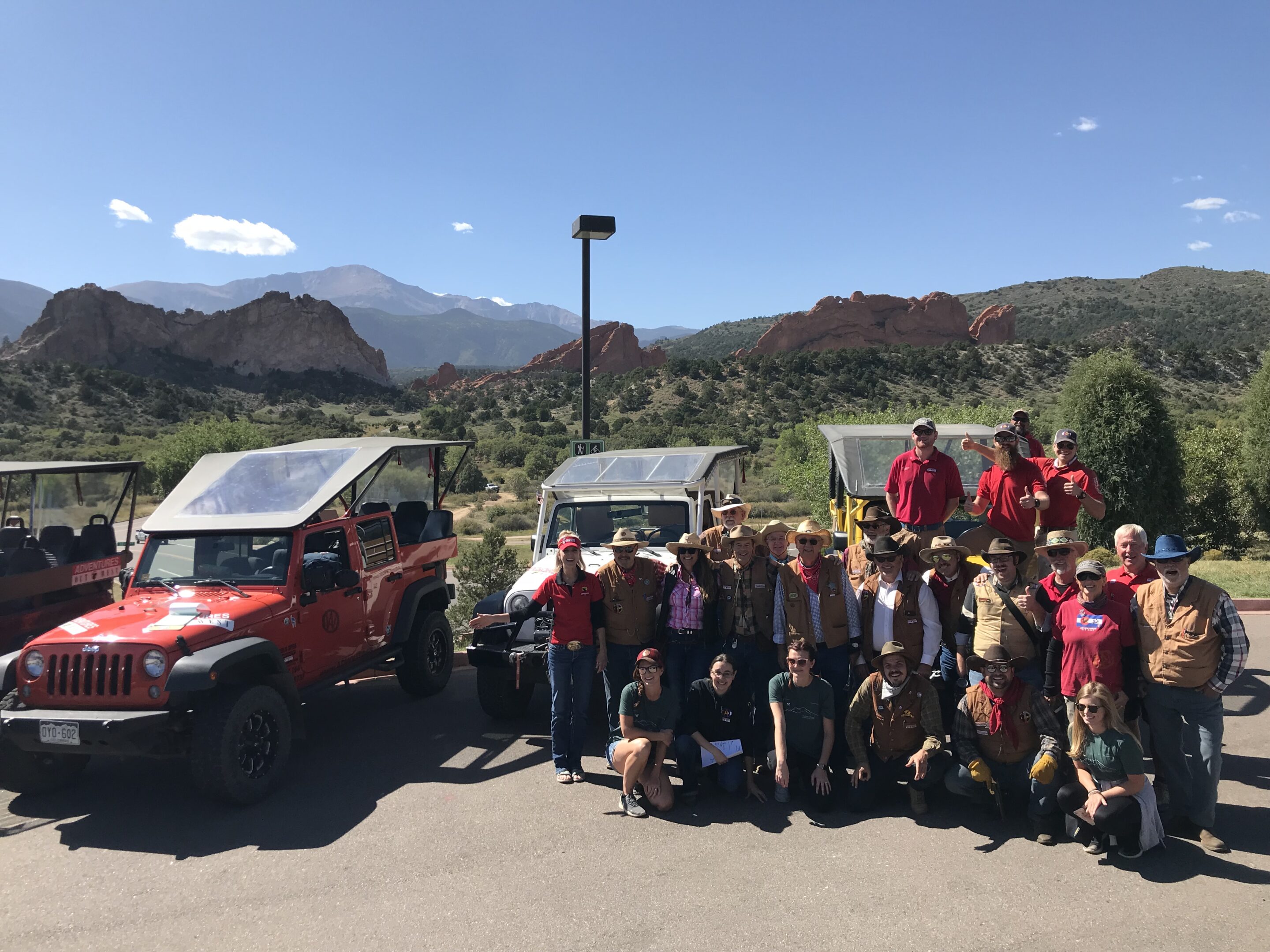 Group Tours
AOW offers customized adventures for you and your team.  Group Tour Operators, DMCs, Team building, Scavenger Hunts,  AOW has your needs covered.  Our fleet can carry up to 80 people.
Click here to visit the Garden of the Gods group tour page.