COVID-19-AOW is Open for Business
To remain CDC compliant, to the best of our abilities, all tours and facilities are set up and scheduled to respect social distancing. All Jeeps, Segways, Hot Air Ballon baskets, and zipline equipment is cleaned and sanitized between each tour. All  tours are scheduled with reduced capacity.  If you require an exclusive tour please book our family packages.  Balloon flights will be limited to 8 passengers with 1 party per passenger compartment.  Zipline tours will be reduced and spread out throughout the course and property to allow for social distancing.
Participating in our activities has always been at your own risk.  Our AOW employees feel confident in our ability to serve your needs safely.  Please bring and wear your masks.  Masks are required in our office and to the best of your ability while on tour.  It is ultimately your responsibility to be self aware of your health.  If you are not feeling well or experiencing COVID-like symptoms, please don't come and we will provide a full refund for your tour.
Call 719-578-0935 for additional information.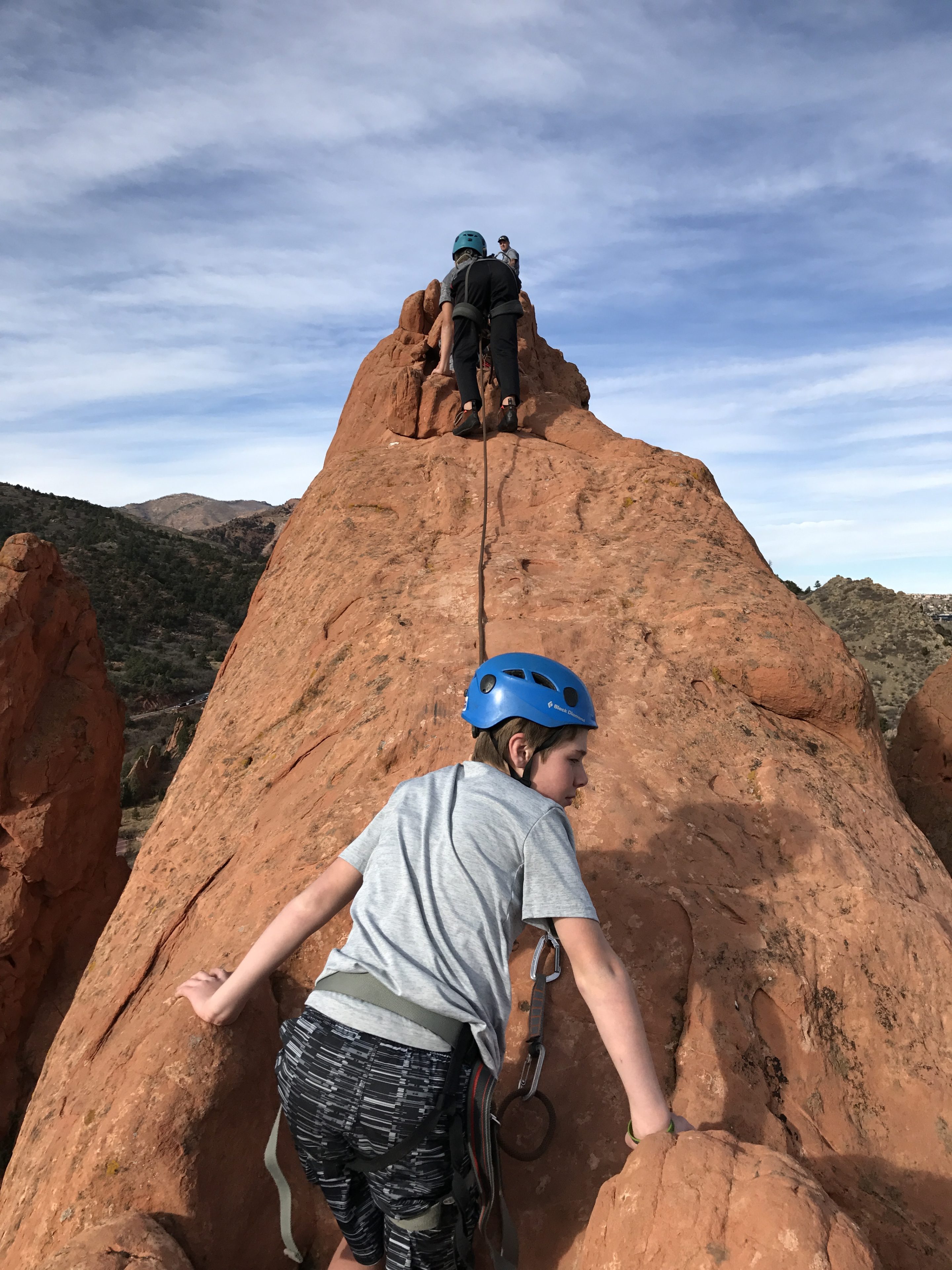 Rock Climbing and Rappel
Garden of the Gods is one of the most historic climbing venues in the world and you can reach the TOP with us. Our "Summit Gateway Rock " experience is the premier climbing experience in Colorado.  25 guests max without further authorization.
Tour Details
On this 1 hr adventure you will boulder through Tourist Gully, climb the spine of Gateway Rock and rappel back down again.  This combo adventure  includes it all, no experience necessary.  The adventure highlights the Garden and the view from the top is yours alone.  Your group will succeed and push their limits on this surprisingly easy adventure.  Up to 50 people can enjoy the experience over two hours. Rock climbing trips include fantastic and experienced rock-climbing guides and all the gear your group will need. * 1-2 hours total. * $49.00 per adult/youth. (guide gratuities are much appreciated, but not required).
This was the best climbing experience we've ever had as a Troop.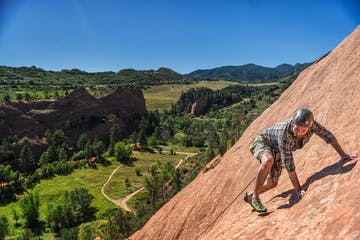 Additional Guided Climbs
AOW and Front Range Climbing also offer traditional climbs of all types. Begginer? No problem. Pro? We'll show you the best spots. Call Front Range Climbing to book these exclusive tours.