YOUR ADVENTURE STARTS HERE
ADVANCED RESERVATIONS RECOMMENDED.  PLEASE BOOK ONLINE WITH CONFIDENCE.  ALL TOURS DEPART ON TIME.  NO REFUNDS WILL BE ISSUED FOR LATE ARRIVALS.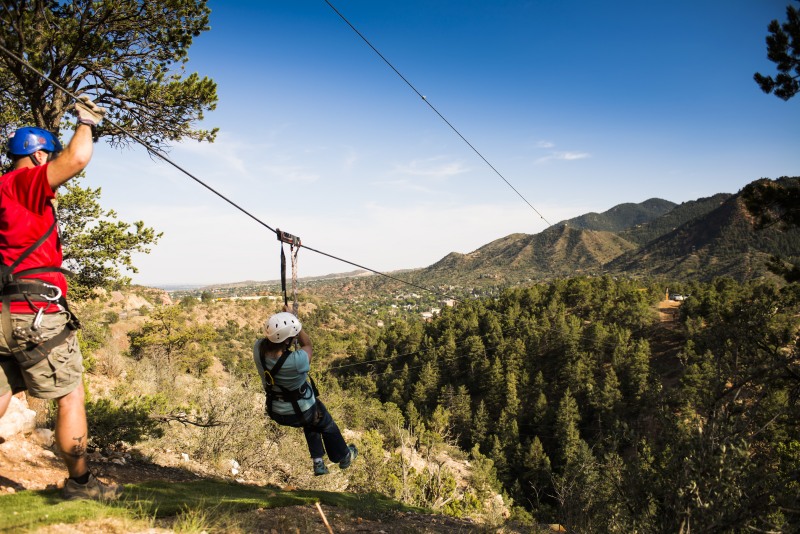 Colo-Rad Tour
$109.00 per guest, plus tax (5%)
All-natural terrain free style course.
The Best Hour of Adrenaline in Colorado!
2 guest minimum for booking.  Singles, please call the office.
Tour Information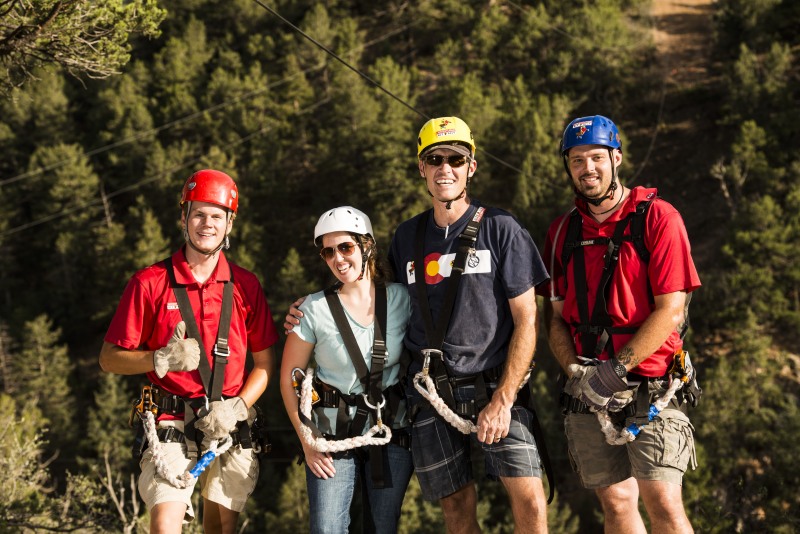 Your adventure starts in the heart of Manitou Springs at our convenient location in Manitou Springs.  Check in at our Cabin is 15 minutes prior to your tour time.  Our staff will fit you with a full body harness and helmet and prepare you for launch.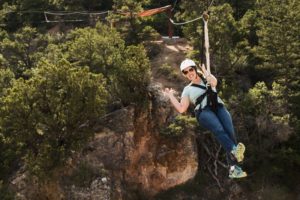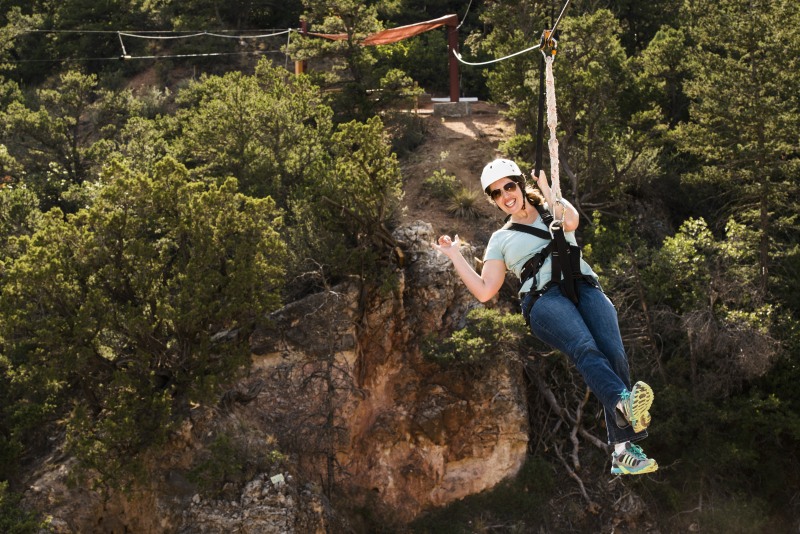 A short trip up the 4 x 4 hill in our custom vehicle will bring you to the Zipline Course.  Our course includes 5 extremely fun ziplines!  Your guides will provide a safety briefing and then its time to ZIP ON!  Run Jump or Crawl and then let your spirit soar!  Our guides do all the braking so you can enjoy the ride.
Summer Season Memorial Day to Labor Day

1st tour 8:30am/ Last tour 3:30pm
Custom times may be available by reservation

Off Season
Group size up to 10 people
5 Ziplines and 4×4 ride
Choose your adventure!
Guided  $109.00 plus tax
719-578-0935
The ziplines were incredible and the guides were super! My 9 year old had a blast!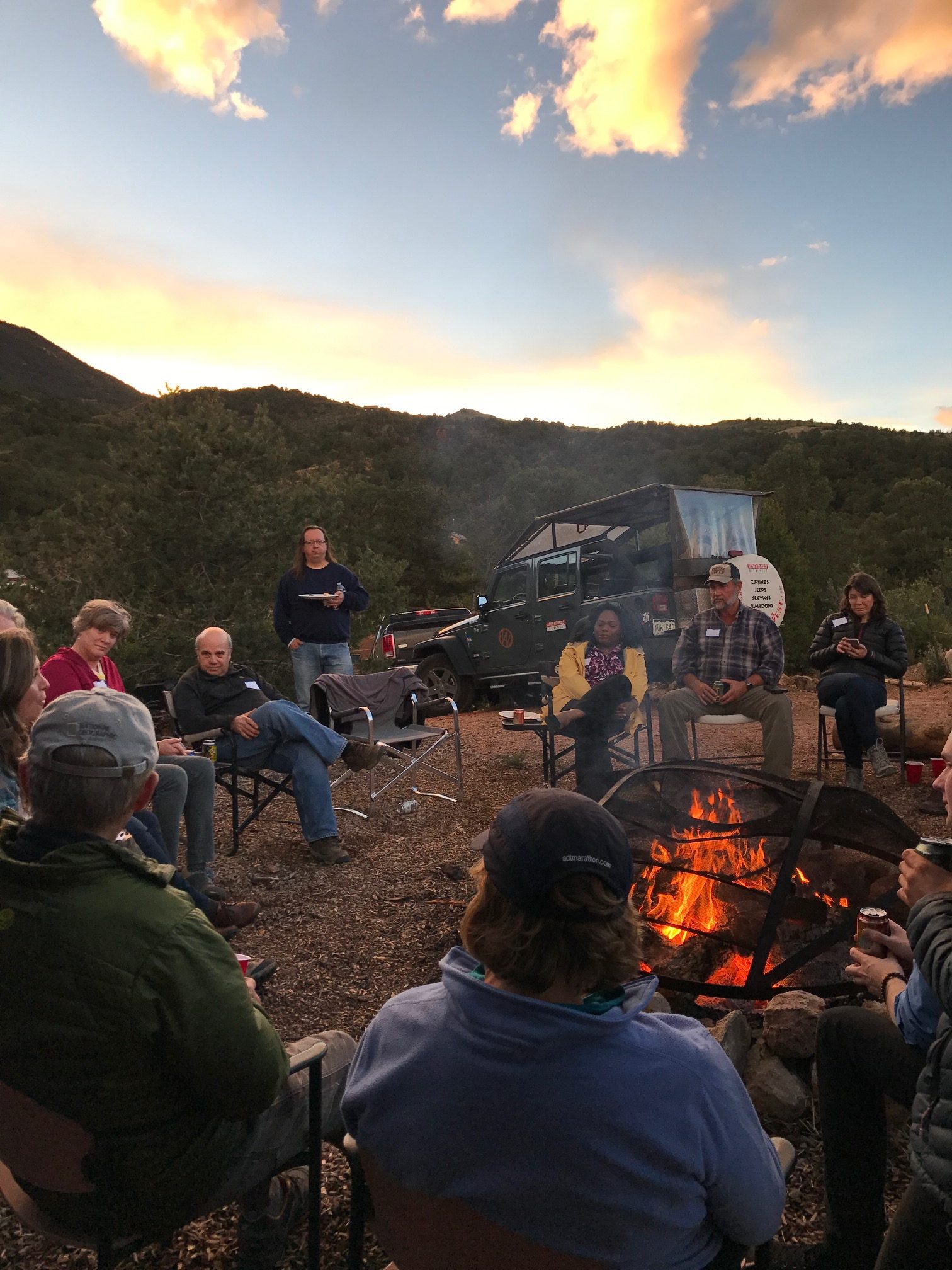 Family Night
June, July, and August only.
$65 per guest
Ziplines and campfire
Great for kids, even better for adults.
Tour Information
Zipline to your heart's content, or take a vacation from your vacation and let AOW entertain. While your kids are having the time of their lives, sit back and relax by the fire.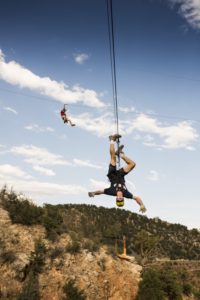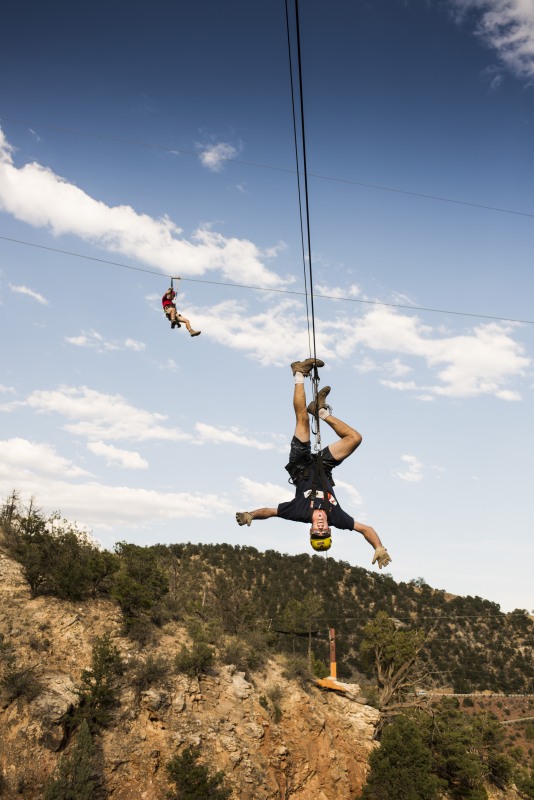 Family Night includes our longest and fastest Ziplines. Each guest will get a minimum of four rides, which provides plenty of opportunity to learn some tricks, soar over the canyon, and experience ziplining at a great rate. After Ziplining, play giant jenga or corn hole, hang out around the fire pit, watch the sunset, and roast s'mores with your family for the ultimate Colorado experience.
Tuesday, Thursday, and Saturday.
Session 1, 5:00 – 7:00 PM. Check-in at 4:30pm.
Session 2 6:30-8:30 PM  Check-in at 6:00pm
Advanced reservations are highly recommended for this popular tour.
Call to book your private group at other times.
Those who do not wish to zipline can join in for $10 each. While your kids are having the time of their lives, sit and enjoy the fire.
Weather-  Afternoon storms are the norm and short lived.  Generally they happen before the family night activity providing a fresh and spectacular evening.   Please be patient when watching the forecast.  In the event AOW cancels the Family night you will be rescheduled on the AM Colo-Rad Zipline tour the following morning at no additional charge.
Family Night was the perfect end to our Colorado Adventure!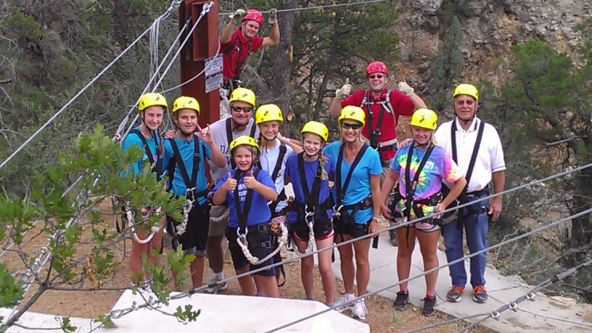 Group Tours
Youth Groups, Adult Group, Team Building and Parties!
$65.00 per  (15 guest minimum)
Tour Information
Pikes Peak Ziplines is an event facility like no other. Bring your friends, family and co workers to the Ziplines for an adventure they will never forget.  At custom times, your team will have the whole course to themselves including use of the Fire Pit and Tented picnic area.  This is great Colorado outdoor fun in a beautiful setting!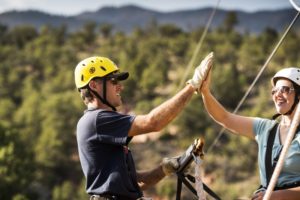 Our facility can handle up to 70 guests at a time as the last tour of the day.  We have plenty of room for you at Pikes Peak Ziplines.
Group Pricing  $65.00 per guest (15 or more). Includes 2-hours of ziplining on two of the five ziplines.
Group that want a daytime departure, or the full 5-line course will need to call to discuss options. Usually $99.00 per guest.
Team Building, Birthday Parties, Fear Factor Psychosis Treatment Packages, Custom tour times
Call to book your custom tour.
Our team had a blast and bonded together.  Can't wait to come back.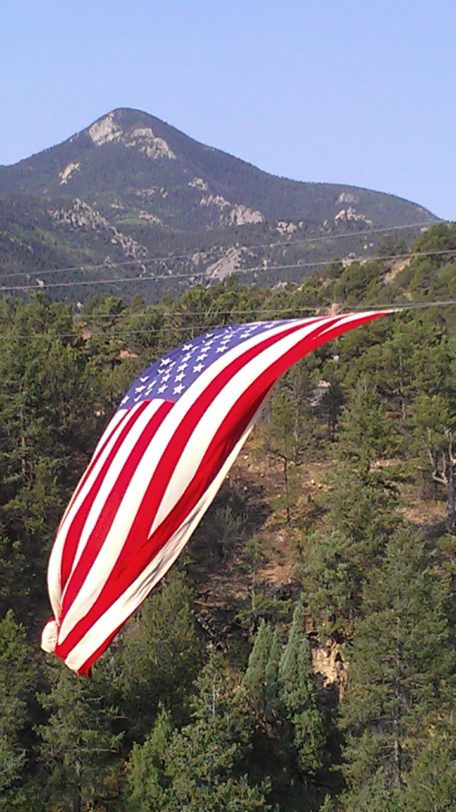 9th Annual
Let your spirit soar like the eagles! Celebrate the right way.
Tour Information
Show your pride by flying the Red White and Blue.
8:00-10:00am
$75.00 plus 5%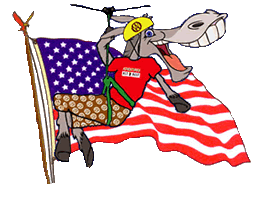 Start your 4th off with some American Adrenalin at Pikes Peak Ziplines.  AOW has the biggest American Flags in town and they will be on display over the Canyon and easily visible from Hwy 24.  Each guest recieves a T-shirt and Flag to soar with on the Zipline Course.  This is a popular activity and usually sells out so book early for this fun adventure.