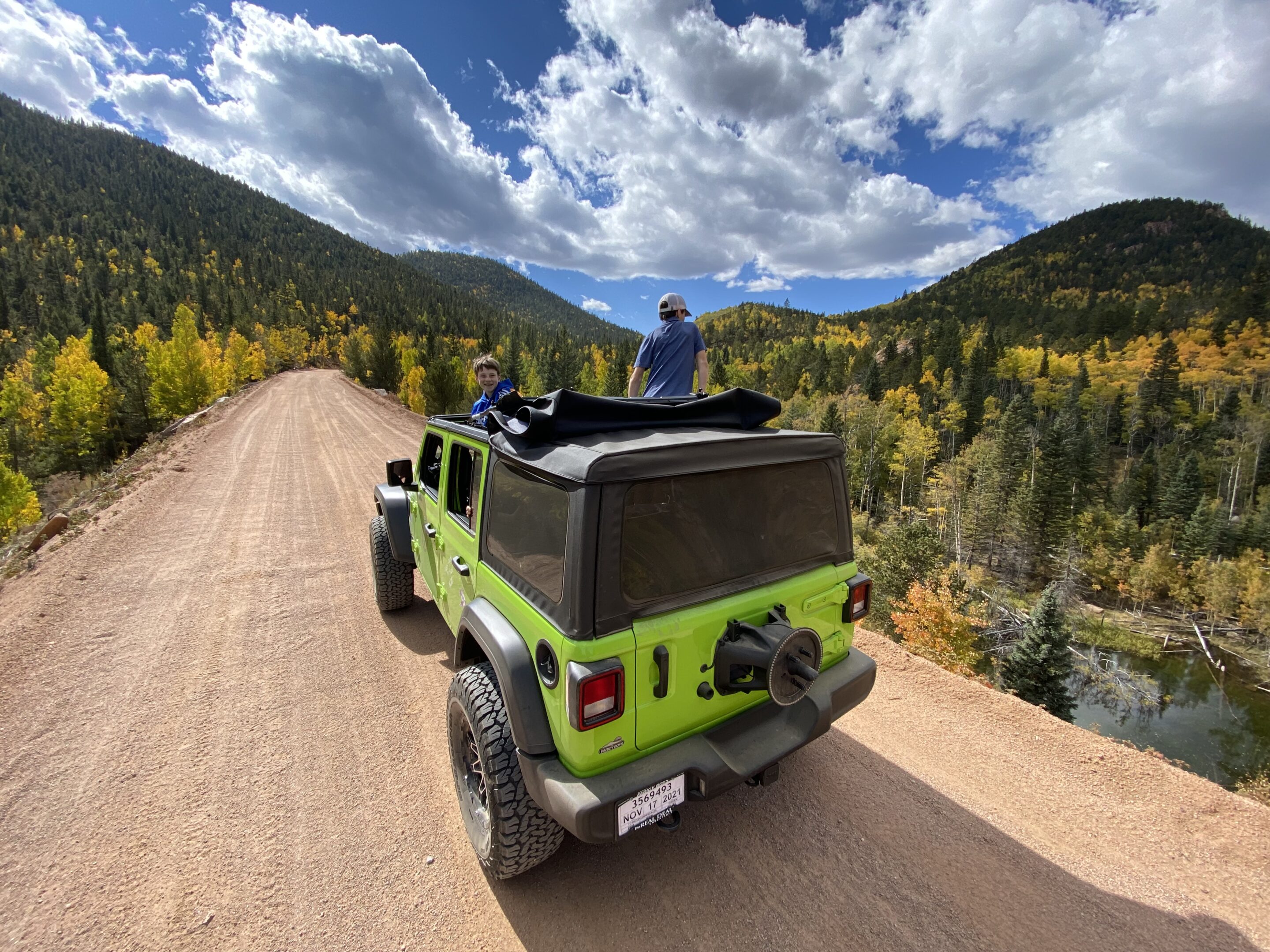 Fall Color 4x4 Tour
Our High Country Tour is full of Aspens, Pines and Great vistas.  Fall Colors are on display throughout September.
Pike National Forest Off-Road Adventure.
$149.00 adult
3 hrs. Weekdays Only
Extended tour Charter rate $699 with lunch in victor (5 hours)
The ziplines were incredible and the guides were super! My 9 year old had a blast!
Our Jeep tour was so much fun! 
My family loved our adventure!
Segwaying through Garden of the Gods was an experience we will never forget!
Our flight was so amazing! The sense of peace and exhilaration 1000 feet off the ground made our spirits soar!
Hiking in Cheyenne Canyon is one of the best experiences in Colorado!
I had done Pikes Peak before but this tour was way better! 
Since 1973 we've been giving our guests the best in Rocky Mountain Adventure.
We own and operate all of our activities. As the premier recreation provider in Colorado we guarantee your time with us will be fantastic. Our staff of dedicated tourism professionals will take good care of you and are sure to show you a good time.
Tours can be booked online or by calling (719-578-0935) to purchase your adventure tickets. Group inquiries should call our group sales team directly at 719-578-0935. Thank you for visiting and we look forward to showing you the Best in the West!