COVID-19-AOW is Open for Business May 1st
OFFICE is open to schedule tours and answer questions.  Tour bookings resume May 1st.! And we can't wait to have you all with us.
To remain CDC compliant, to the best of our abilities, all tours and facilities are set up and scheduled to respect social distancing. All Jeeps, Segways, Hot Air Ballon baskets, and zipline equipment is cleaned and sanitized between each tour. All Jeep tours are exclusive to your party, as well as Segway tours.  Balloon flights will be limited to 8 passengers with 1 party per passenger compartment.  Ziplines tours will be reduced and spread out throughout the course and property to allow for social distancing.
Participating in our activities has always been at your own risk.  Our AOW employees feel confident in our ability to serve your needs safely.  Please bring your masks and spirit for fun with you to AOW.  Official AOW pull up tubbies are available for purchase if you forget your mask.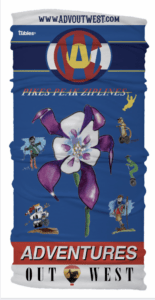 It is ultimately your responsibility to be self aware of your health.  If you are not feeling well, please don't come and we will provide a full refund for your tour.
Check out our Zipline page for our COVID 19, Human Appreciation Package
Call 719-578-0935 for additional information.
your adventure starts here!
The ziplines were incredible and the guides were super! My 9 year old had a blast!
Our Jeep tour was so much fun! 
My family loved our adventure!
Segwaying through Garden of the Gods was an experience we will never forget!
Our flight was so amazing! The sense of peace and exhilaration 1000 feet off the ground made our spirits soar!
Hiking in Cheyenne Canyon along 7 Falls is one of the best experiences in Colorado!
Since 1973 we've been giving our guests the best in Rocky Mountain Adventure.
We own and operate all of our activities. As the premier recreation provider in Colorado we guarantee your time with us will be fantastic. Our staff of dedicated tourism professionals will take good care of you and are sure to show you a good time.
Tours can be booked online or by calling (719-578-0935) to purchase your adventure tickets. Group inquiries should call our group sales team directly at 719-578-0935. Thank you for visiting and we look forward to showing you the Best in the West!