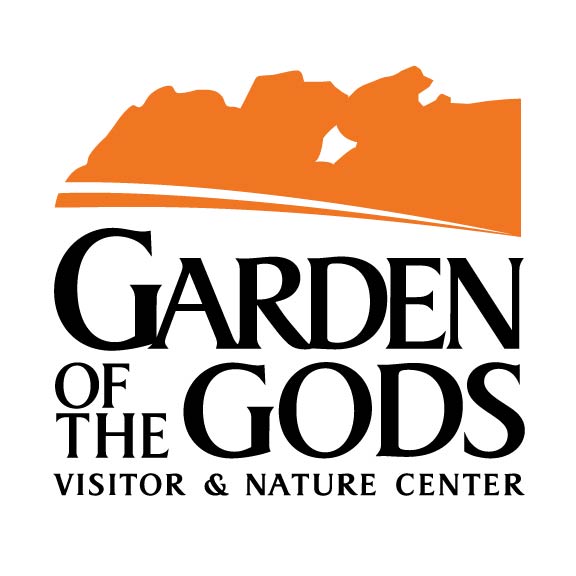 Garden of the Gods Park is America's #1 City Park.  The Garden of the Gods Visitor and Nature Center is the Gateway to this National Historic Natural Landmark and Adventures Out West is your guide.  AOW has 45 years touring experience and we look forward to customizing your tour time in Colorado Springs.
The Garden of the Gods Visitor and Nature Center and the Park is open to the public and FREE to  enjoy and that's just the start!  There are many more ways to enhance your visitor's experience and learn about the Park.  AOW can customize your adventure so your guests get a unique experience.  Tour Group pricing is always available on all our activities. Many of our more popular experiences can be booked direct online by clicking on the links below.  Once purchased, Adventures Out West will send you an email confirmation and will be ready for your arrival.
Give us a call for more information, send us an email or book from the links below.  [email protected]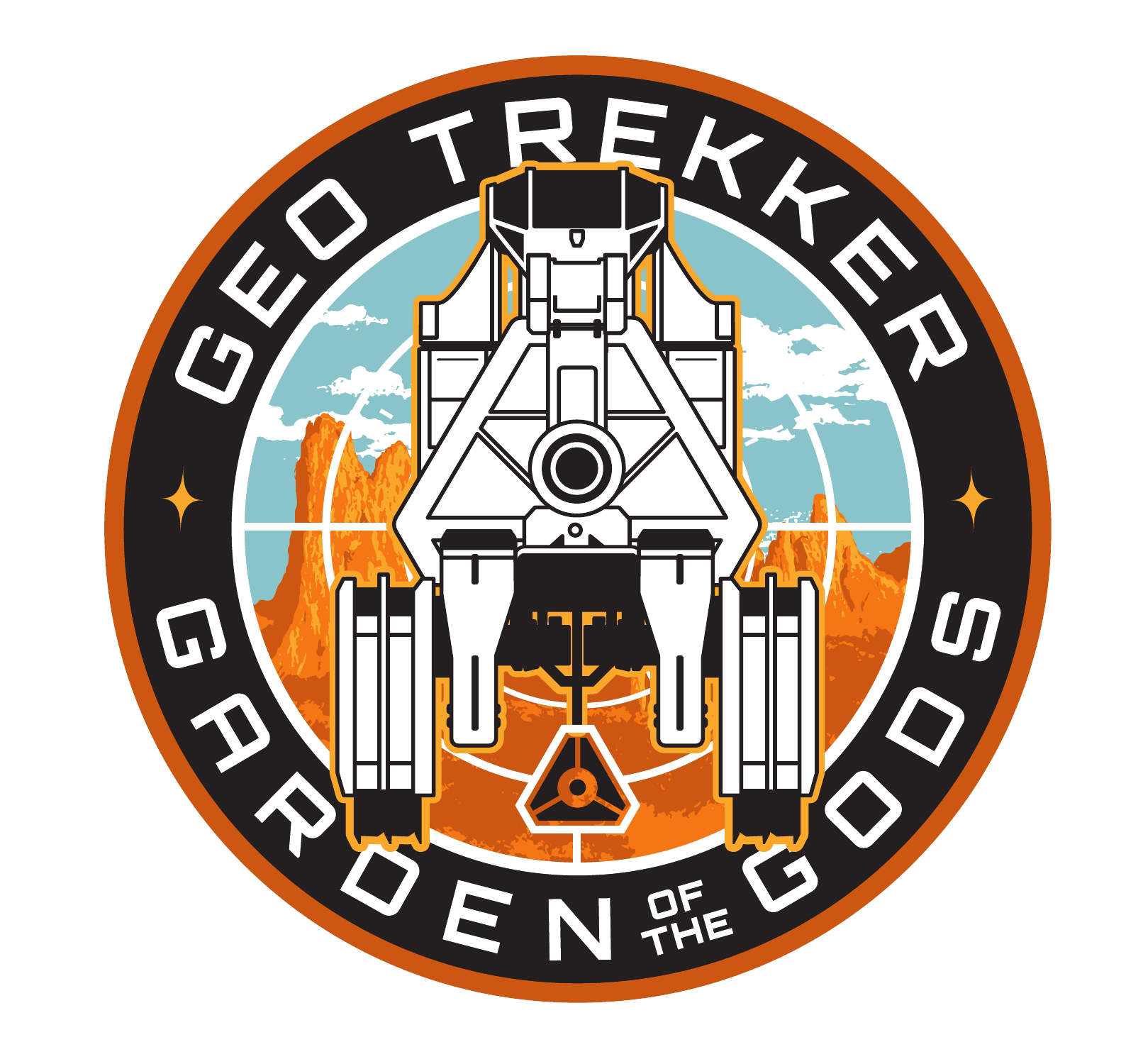 Geo Trekker Movie Experience
Take a seat in our exciting and unique Geo-trekker Theater and travel through one billion years in less than 15 minutes. Call to purchase tickets.
Tour Details
The Geo Trekker theater is the beating heart of the Visitors Center.  This 360 degree audio visual experience is a one of a kind.  Your group will plunge deep into hot magma, visit with dinosaurs and ancient sea monsters, and soaring high above the Garden of the Gods.  This fascinating presentation is designed for general audiences and is a great introduction to the park. * 15 minutes total. * $5.00 per person. Retail is $6.00 each. 
…an imersive experience that everyone can enjoy equally…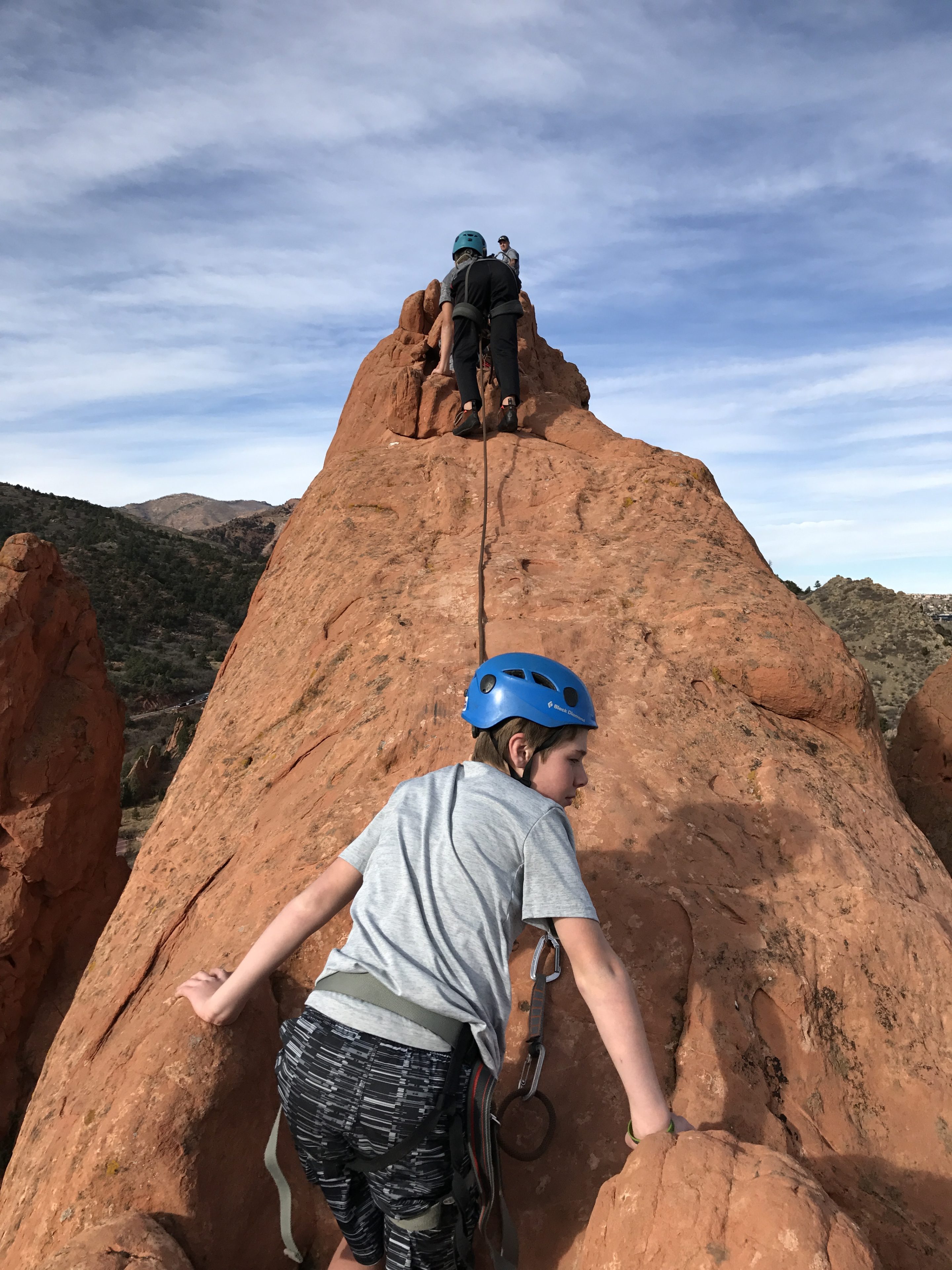 Rock Climbing and Rappel
Garden of the Gods is one of the most historic climbing venues in the world and you can reach the TOP with us. Our "Summit Gateway Rock " experience is the premier climbing experience in Colorado.  25 guests max without further authorization.
Tour Details
On this 1 hr adventure you will boulder through Tourist Gully, climb the spine of Gateway Rock and rappel back down again.  This combo adventure  includes it all, no experience necessary.  The adventure highlights the Garden and the view from the top is yours alone.  Your group will succeed and push their limits on this surprisingly easy adventure.  Up to 50 people can enjoy the experience over two hours. Rock climbing trips include fantastic and experienced rock-climbing guides and all the gear your group will need. * 1-2 hours total. * $49.00 per adult/youth. (guide gratuities are much appreciated, but not required).
This was the best climbing experience we've ever had as a Troop.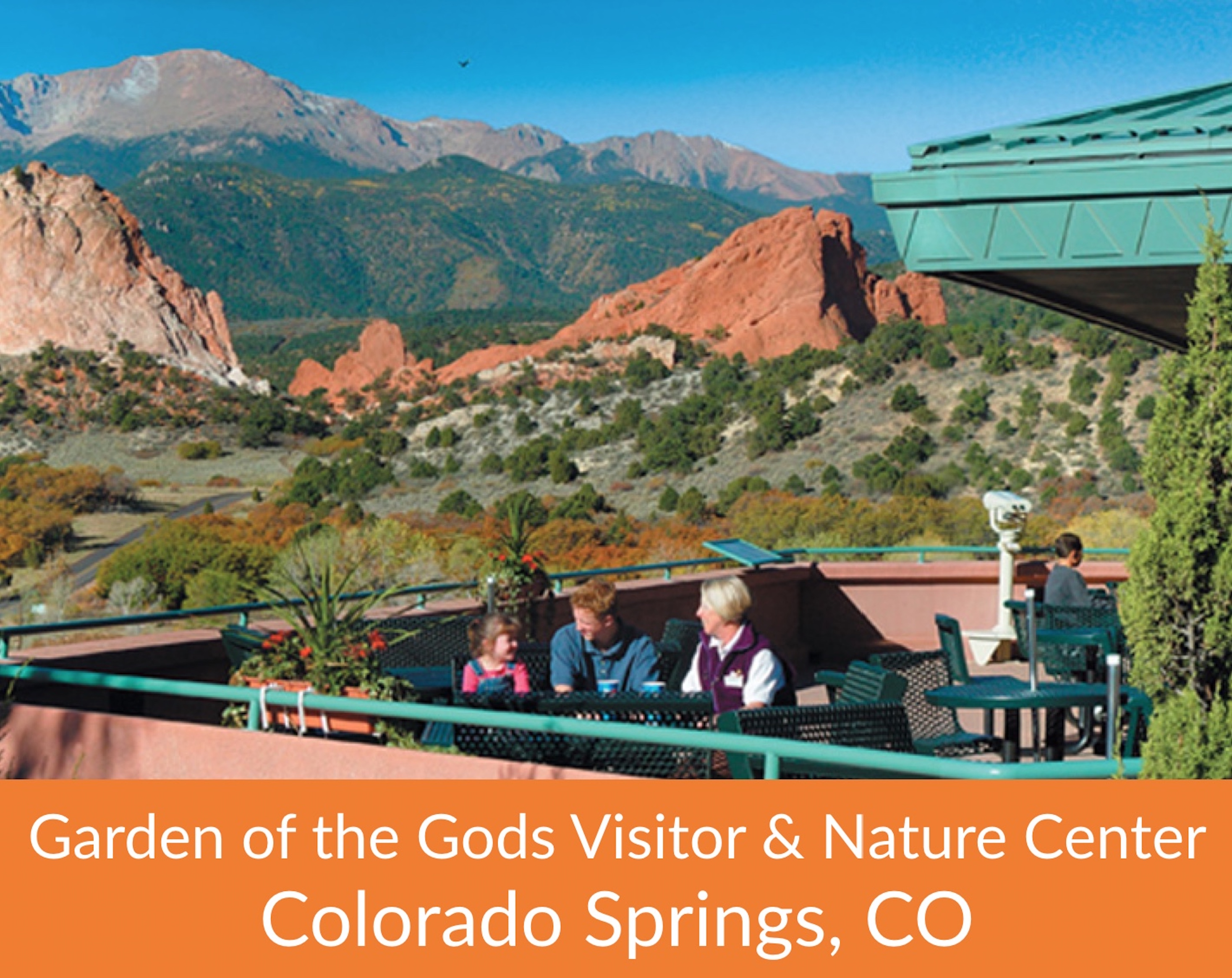 Amp'd Adventures Bike Tours
Sign up for one of our bike tours from Amp'd Adventures.  Electric Bikes are a breeze to ride and see the best sites.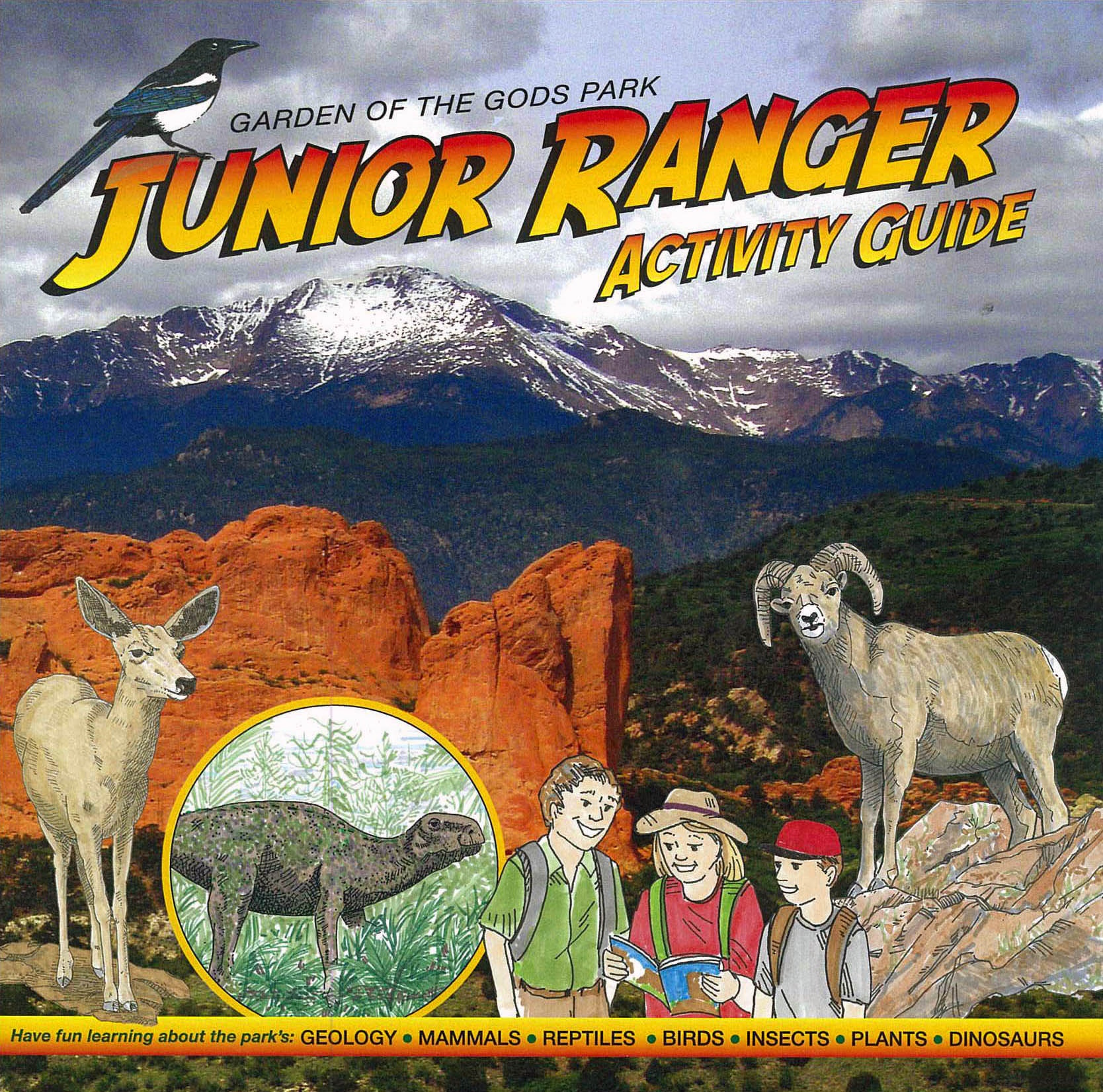 Junior Ranger Program
2017 National Associate of Interpreters Multi-Media Award.
Tour Details
Appropriate for aspiring rangers of all ages, this program provides an engaging educational experience about Garden of the Gods for younger and older groups alike. Your youth will learn about the history, biology, and ecology of the park by utilizing a full-color 20-page booklet, complete with various games, writing prompts, puzzles, and an indoor/outdoor scavenger hunt. Your Ranger will receive a souvenir patch and have their name announced over the PA system to publically acknowledge their achievment.This program won the 2017 National Associate of Interpreters Multi-Media Award. The Junior Ranger Program cost $6.00 and includes the movie and Junior Ranger Scavenger Hunt Booklet, Patch and announcement of PA system.   
Purchase this activity in the Gift Shop.
My little Ranger had a blast following the booklet.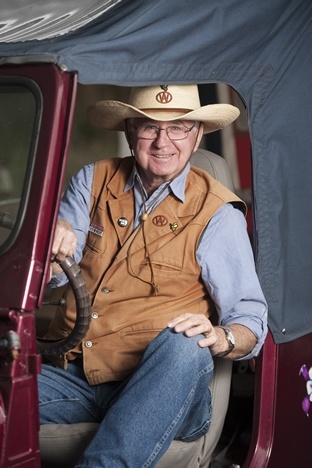 Step On Guide
Relish in the splendor of the park from the comfort of your motor coach, with our trained Colorado naturalist on your bus.
Tour Details
Our Staff of "Step On Guides" is made up of locals, volunteers and other Garden of the Gods enthusiast who love to share this park with the world. The complete tour of Garden of the Gods includes all roads in the Park. This tour is a great follow-up to the exhibits and movie in the Visitor & Nature Center. Guests are encouraged to interact with the guide and ask questions if desired.  Other sites and sounds of the Pikes Peak Region can be included as well for an additional fee (Air Force Academy, Pikes Peak, Olympic Training Center and Royal Gorge area)   Locals tip-  The Balanced Rock Jeep Tour includes the same sights and provides a more adventuresome experience.
* 45 to 60 minutes total.
* $150.00   (Select (1) guest per guide wanted on reservation system.)
(Guide gratuities are optional and much appreciated.)
Fantastic addition to our Rocky Mountain Tour Route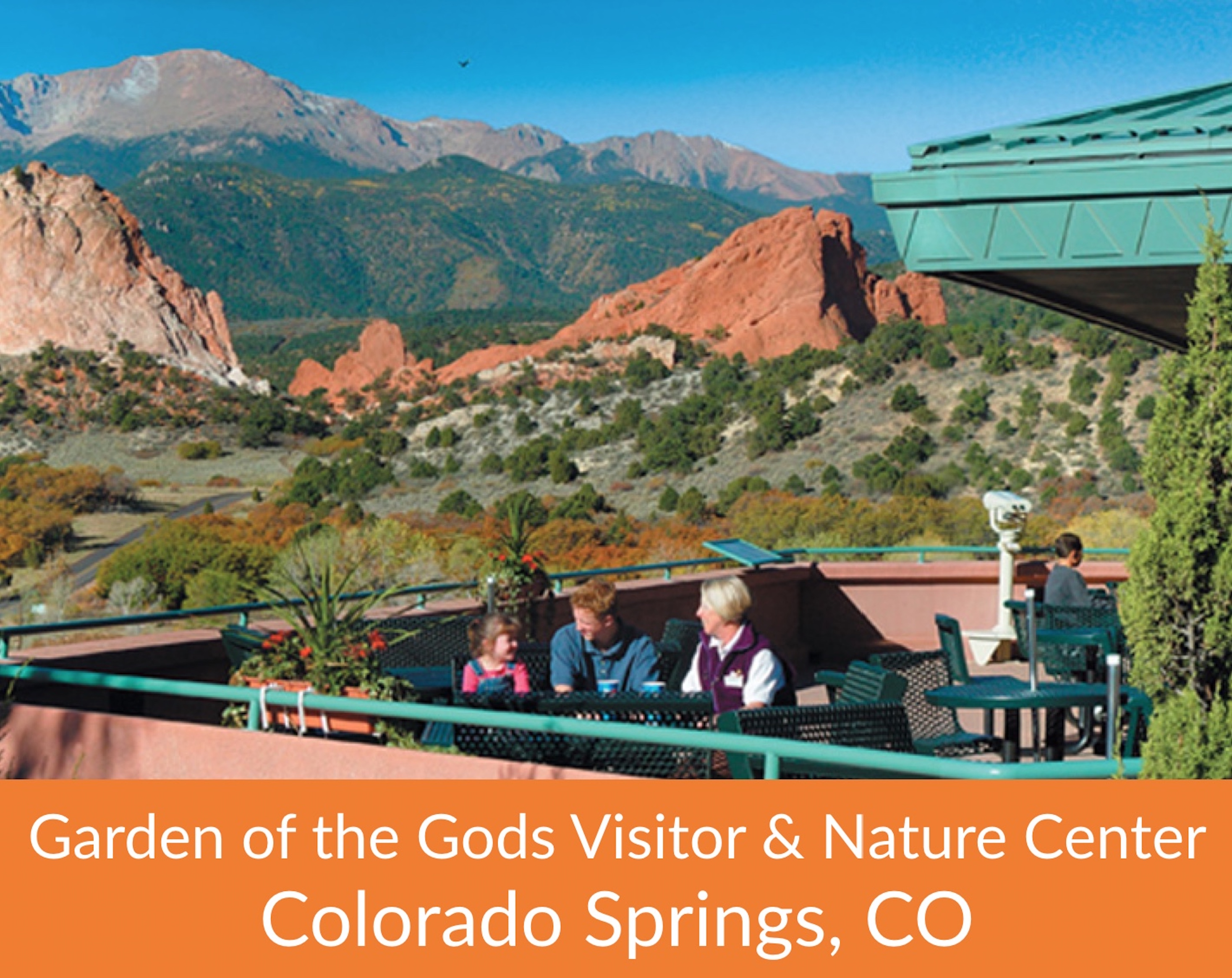 Gateway Cafe
Enjoy spectacular views, a delicious and healthy meal, and great service at our Gateway Cafe.  Book our Perfect Day Package for a seamless visit to the VC and a reserved lunch.
Tour Details
Guests may eat either indoors in our restaurant, or outside on our beautiful patio. Choose from either boxed lunches that are ready to go when your party arrives, or order have your group order from the menu in our café. You will need to call Gateway Cafe directly to schedule your meal.  Your group can eat A la Carte or order box lunches. Either way we would like to know if your group is coming so we can be prepared.
719-634-6666
The new restaurant is delicious and the views can't be beat.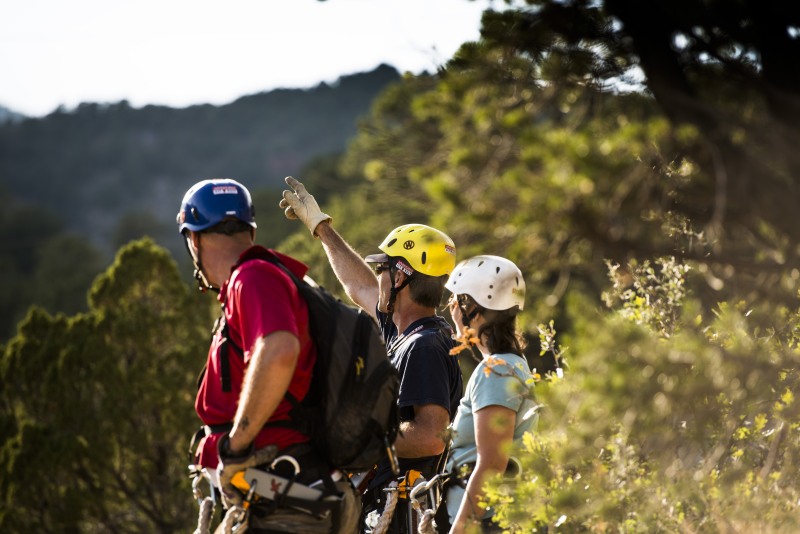 Guided Walks and Hiking
Get out and stretch your legs with a local perspective, Beginner to advanced.
Transportation is available or save money if your group meets in the park.
Tour Details
Please note, there is a 15-person minimum for group pricing on hikes and walks.
Palmer Trail Guided Hike – With a smaller guide to guest ratio of 1:8, our local guides will safely lead you through the park providing narrative about the history, Geology, flora and fauna. Tennis shoes or other appropriate footwear is required.  Sunscreen is always recommended. Water and CPR certified Guides included.
This moderate trail is 2.5 miles and includes beautiful views of the entire park.  The route is both on and off pavement for  real Colorado experience.
*60-90 minutes total. * $21.00 per guest (guide gratuity is optional and appreciated). 
The perfect tour for groups with their own transportation. 
Garden of the Gods Trek- See it all from edge to edge on a five mile journey through Americas #1 City Park.  Rolling hills and awesome rock formations fill this journey.  This advanced tour has opportunities to get onto the rocks and will make your trek unforgettable.
*2-2.5 hrs. *  $30.00 per guest (guide gratuity is optional and appreciated).
Hike & ride combo – Starting at the overflow parking lot, your group will get a narrated tour as and AOW cowboy guide drives them around the red rocks to the trailhead. There, they will meet with the naturalist guide for a walk back to the Visitor Center on this best-of-both-worlds tour.  
2 hours * $41 per person. (guide gratuity is optional and appreciated).
After a long bus ride it was nice to stretch our legs on the paved pathways.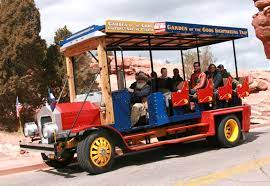 The GOGVNC Perfect Day Package
​
Perfect Day package price with the 1909 Trolley, Lunch, and Movie $36.00
or with the Balanced Rock and History Jeep Tour, Lunch, and Movie $63.00
Tours Details
The Garden of the Gods Visitors and Nature Center (GOGVNC) is the gateway to Garden of the Gods. And the Best Way to Experience the Garden is with a full belly, background on the park and a guided tour. Our Perfect Day package offers an easy purchase option to ensure your visit is seamless.
Package includes choice of a 45-minute 1909 Trolley Tour of the park or Longer 90-minute Balanced Rock and History Jeep tour, plus a boxed lunch from Bean Sprouts Cafe, and a ticket to the Geo-Trekker movie. The lunch includes sandwich, treat, water, fruit and Chips. Vegetarian meals are available.
Amazing ride and enjoyable healthy food!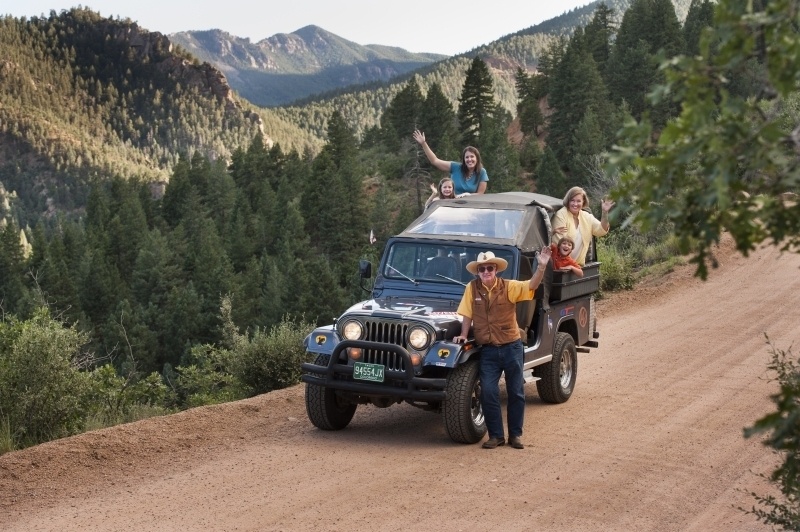 Kissing Camels Historic Short Line Jeep Tour
A unique experience to enhance your Tour Group visit to Garden of the Gods.
Tour Details
This Jeep tour is our premiere tour in Colorado Springs and includes the entire Garden of the Gods Park, Historic Cheyenne Canyon and Old Colorado City.
The Garden is spectacular but is only a slice of our Colorado Springs beauty.  Cheyenne Canyon Park is nearby and features the historic Shortline Rail Road grade and it 150 year old granite railroad tunnels.  The beautiful waterfall at the end is the cherry on top on this classic Colorado Adventure. Unobscured views, knowledgeable guides and a mellow pace will ensure your group's tour is memorable.  The off-road route is not very rough but it provides just enough ambiance to create a memory for a life time.
Your cowboy guide will regale you with a variety of tall tales and true stories of the Old West and Colorado Springs, and will safely return your group to the Garden of the Gods Visitor & Nature Center.
Group Tour Price – $52.50 includes a ticket to the Geo Trecker Movie. Best deal in tourism. (Retail $86.00 per adult.)
2 hrs, 6-10 guests per jeep (Tour length can be modified to your needs.)
How refreshing to get out of the bus… and the tunnels were GREAT!
Tour Details
Enjoy the scenery in our open-air Jeep and we'll do the driving.  Our tours have a direct pass to the summit and custom vehicles to set your tour apart from the rest.  This tour is offered in the morning to take advantage of the best views and weather, this unique tour starts with an incredible journey to the summit of Pikes Peak. Your cowboy Jeep guide will make you feel right at ease, and upon reaching the summit, you will delight and soak in the extraordinary view that inspired Katharine Lee Bates to write "America the Beautiful"!! After spending some quality time at the top, we'll climb back into our exciting open-air Jeep and descend via the famous Pikes Peak Highway. Nineteen miles of this historic Rocky Mountain road brings you back to Colorado Springs. Includes bottled water, sodas, light snacks, wool blankets, and the best cowboy Jeep guides in The West!!
Tours depart GOGVNC.  Tours can traverse through the Garden of the Gods Park or take the roundabout route to save the Park Tour for later.
$119.00 Group pricing. (Retail $149.00 per guest.)
We recommend the AM tours for best traffic and weather conditions.
All inclusive
Wool lap blankets
Water and snacks
All Hwy Fees ($15.00)
Views for 100 miles
Gratuity not included
Temperatures at the top can be 30-40 degrees cooler than at the Visitors Center.  Guests need to be prepared for a once in a lifetime experience.
We had offered Pikes Peak before but this tour was way better because my guests could interact with a local guide.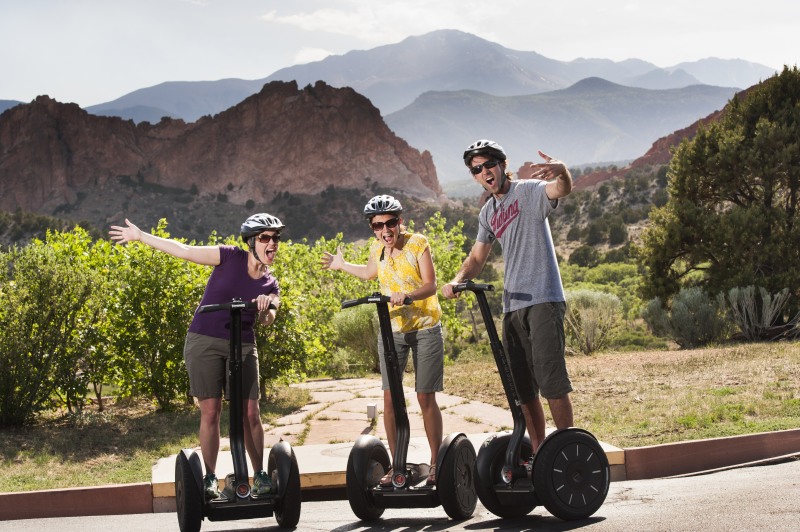 Segway Adventure
Tour Groups looking for a little more action can tour the park on a Segway.
WOW!  Gliding through the Park was great…and the traffic is manageable.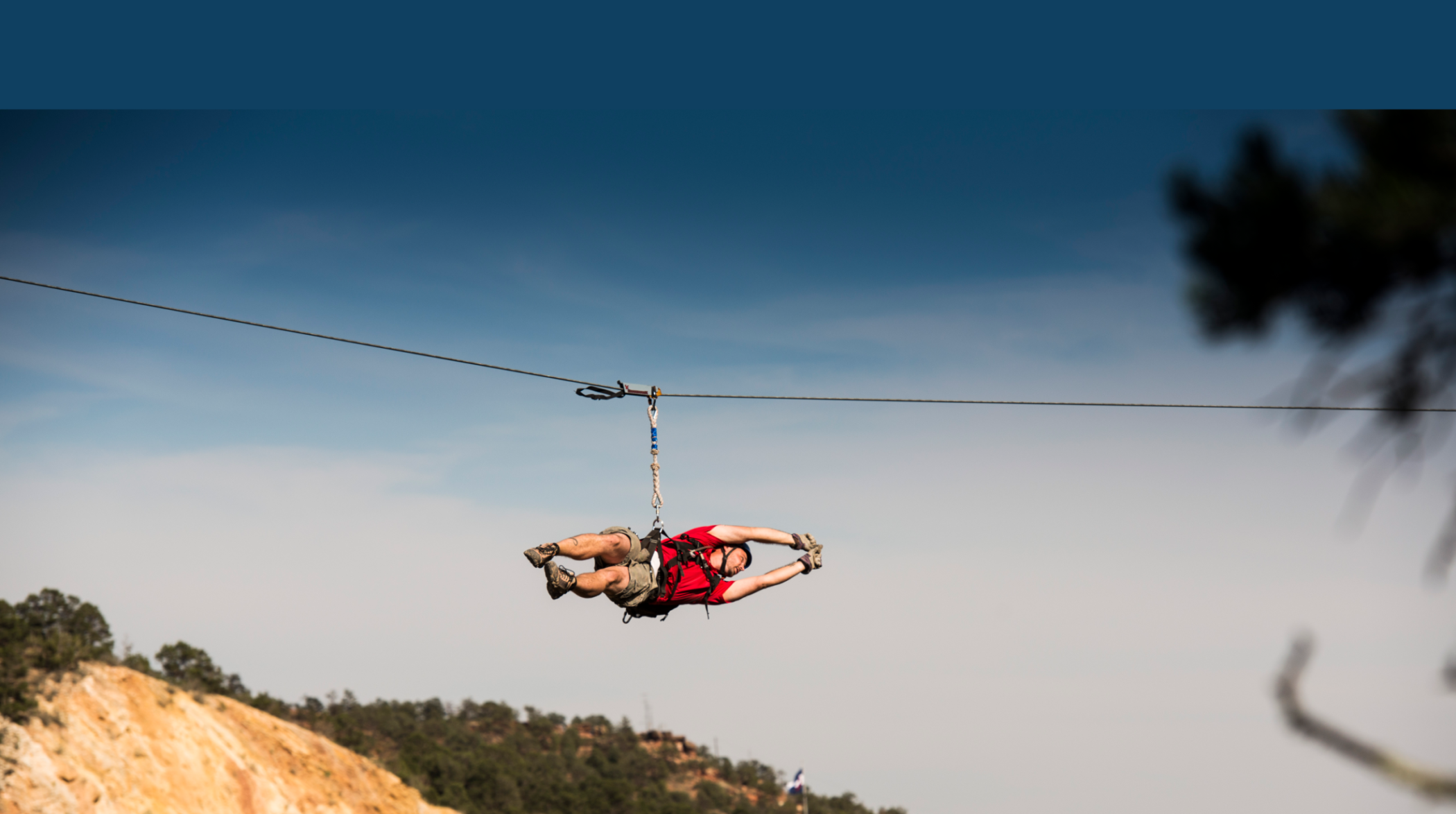 Other Group Activities
AOW offers Ziplines, Balloon Rides, Horseback Rides, Mountain Biking, White Water Rafting and City Tours.
Tour Details
Garden of the Gods Visitors and Nature Center is only the start of your Pikes Peak area experience. Our cornucopia of activities will enhance your visit to Colorado Springs.  Consider staying another day in the area or arriving early to see all of Pikes Peak Country.  Competitve pricing, unique activities and a seemless booking experience will ensure your guests are posting and sharing about your tour.   Click on the links above or give us a call to plan your full adventure in Colorado Springs.  Tour operator net rates available. 
AOW booked it all and we enjoyed the ride.