Your adventure starts here.
Advanced reservations are recommended. Please book online with confidence. All tours depart on time. No refunds will be issued for late arrivals.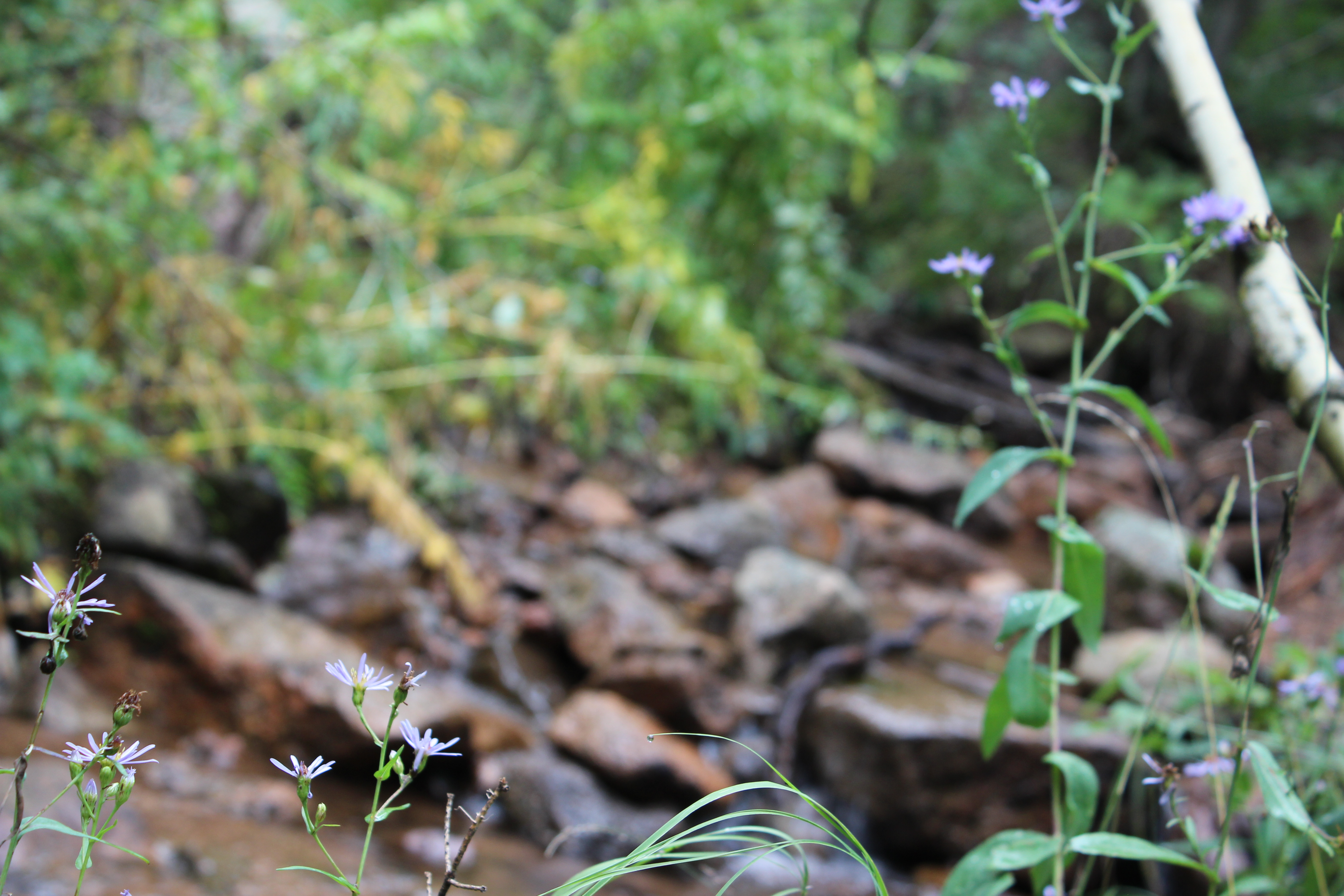 St. Mary's Falls
Not too steep and not so busy, take the route less traveled.  This trail starts on the Short Line Rail Road Grade and slowly climbs to the trail head at 8000′.  A gentle start gives way to lush forest tucked along Little Fountain Creek.  The babbling brook is a charismatic friend along the way that leads to the base of St. Mary's Falls.  More of a cascade than a fall, it is a worthy destination for sights, sounds and meditation.
Intermediate, 3.5 hours $89
It was like paradise! Hiking in Colorado is something else. Thank you!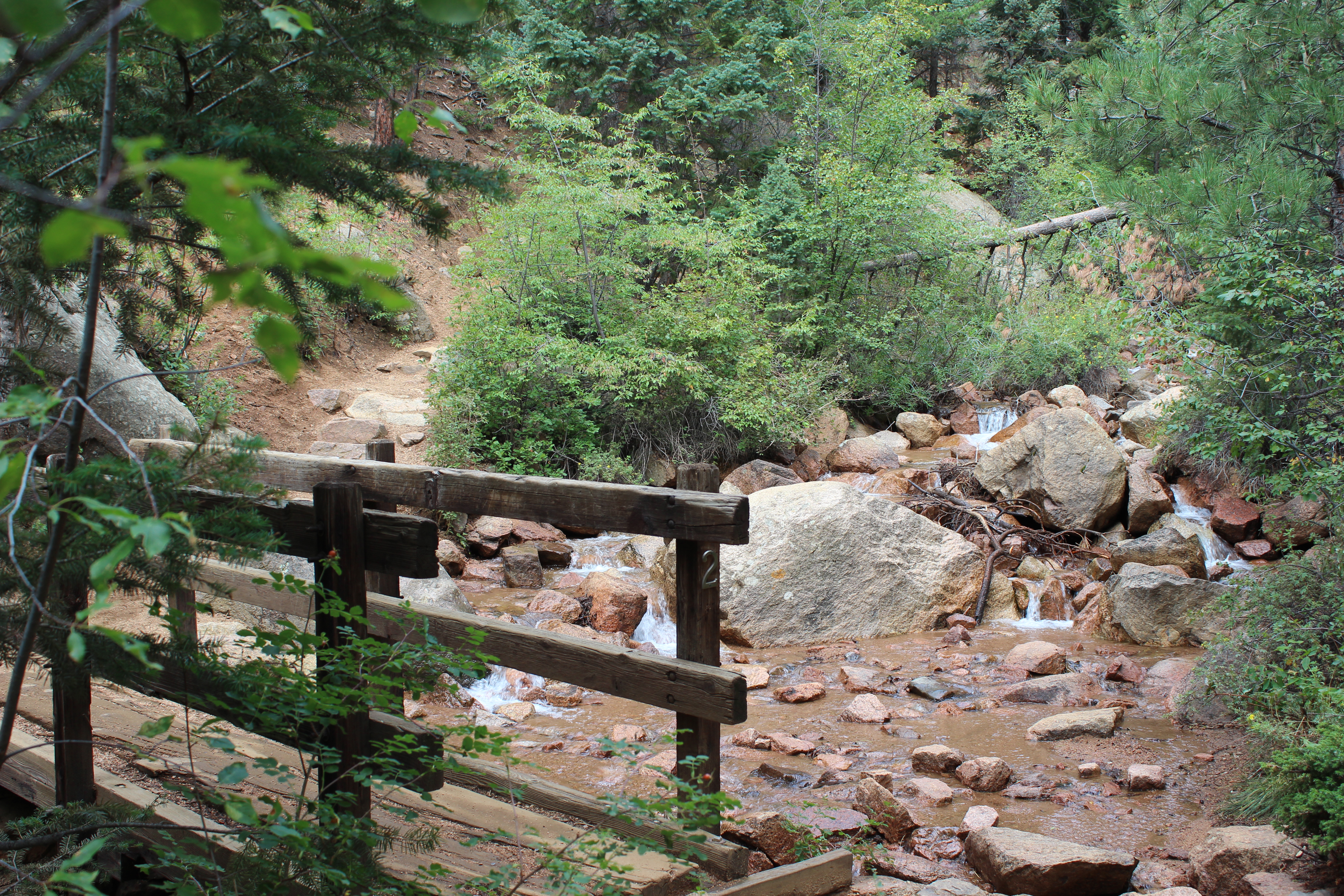 Seven Bridges
A great adventure on Pikes Peak.  This trail follows North Cheyenne Creek and crosses the stream…(you got it)  seven times!  On this three hour adventure you and your guide will enjoy a stroll up to 8500′ in elevation.  The trail starts on a gentle railroad grade for about a mile, easing you into your high altitude adventure.  The hike climaxes with a beautiful waterfall cascade and a class three scramble over classic Pikes Peak scree and returns via the same route.  This trail is a local favorite.
Intermediate/advanced hike, 3-4 miles.
3hrs  $79 per guest
It's so beautiful up here.  No wonder the birds sing.
Environmental Fee
Adventures Out West has a 4% Environmental fee to help support Partners and Friends of AOW!
 Thank you Adventures Out West for all your generosity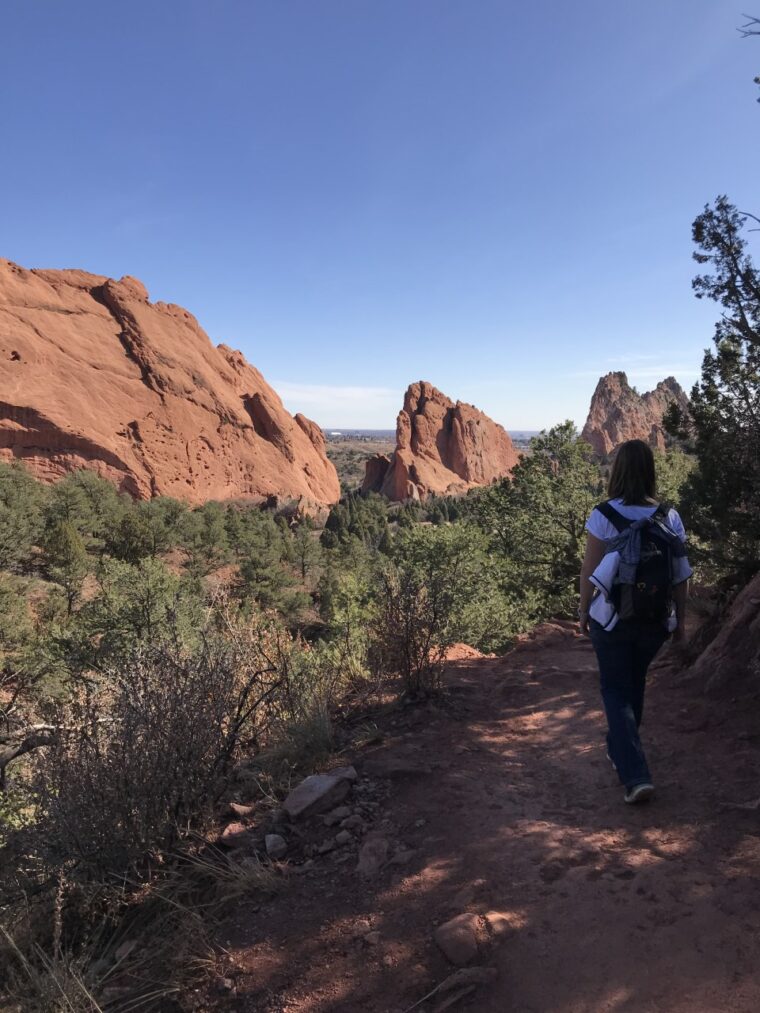 Palmer Trail Hike in Garden of the Gods
2.5 mile hike. See the whole park up close and personal.
60-90 minute tour.
$60 per guest.
Hiking through the park was wonderful. it was my favorite part of the whole trip.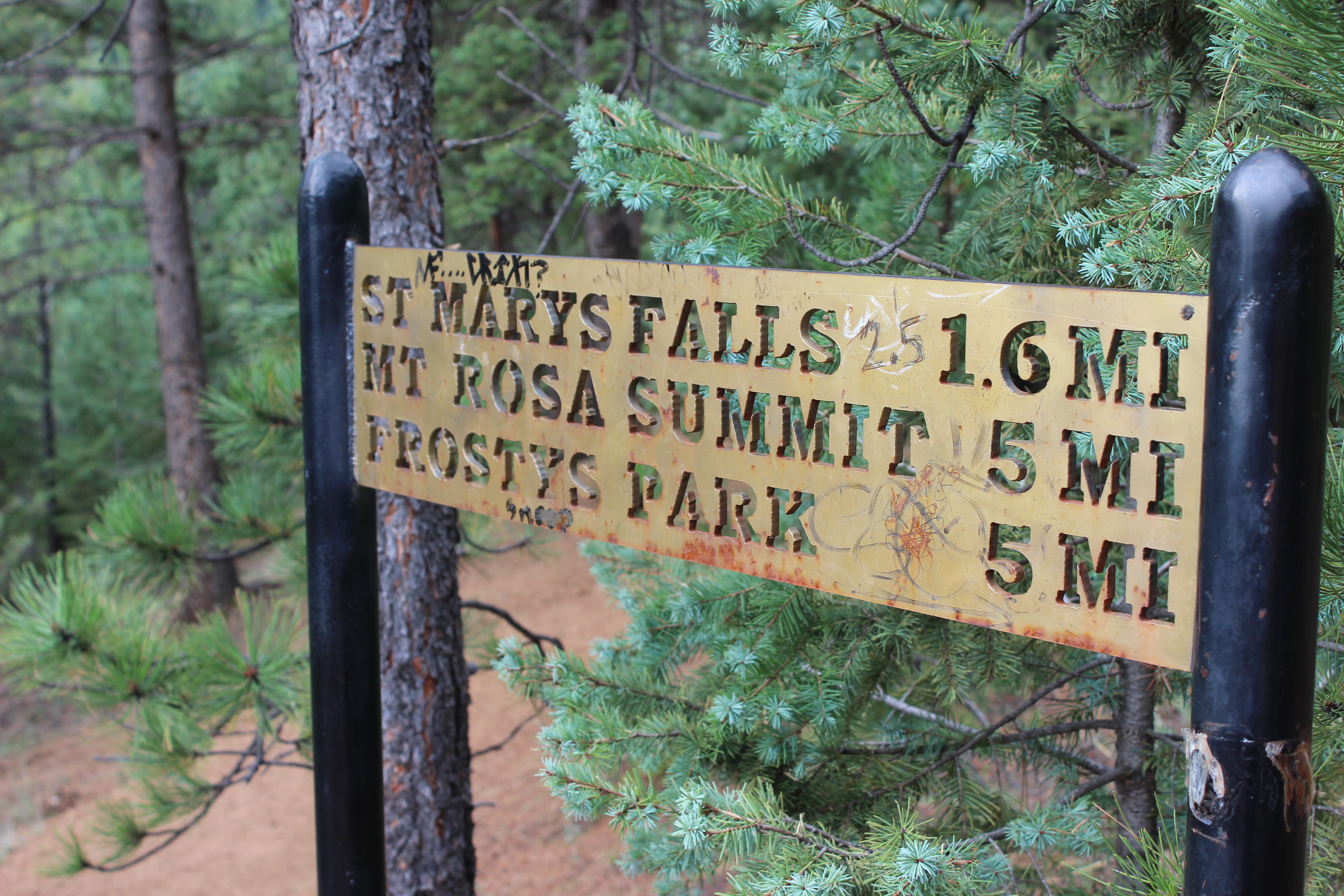 Group Hikes
Team building, corporate outings or a gathering of friends.  Call it what you want, but your team qualifies for a group.  Our group hike will be customized on the spot to accommodate all guest's needs and abilities.  From easy to advanced, your team's hike will be a success and a time to remember.  All group hikes start on the Gold Camp Road trail head and start as a group together.  Our guides will assess your team and determine each person's ability during the gentle start.  Various side routes along the way ensure your guests will get the level of adventure they need and all teams end up back at the finish line together.  How can we do this?  Because AOW is amazing:) and we have years of experience leading guests on this adventure.
All hikes include transportation from the hotel or nearby location.  Water and snacks are included.  A guide ratio of 1:6 is provided.  Upgrades can include a 4×4 transfer for added pizzazz.
3 hour tour (Door to Door with transportation)  $69.00 per person
4 hour tour (Door to Door with transportation) $79.00 per person