Welcome to Adventures Out West.
Since 1973 we've been giving our guests the best in Rocky Mountain Adventure.
We own and operate all of our activities. As the premier recreation provider in Colorado we guarantee your time with us will be fantastic. Our staff of dedicated tourism professionals will take good care of you and are sure to show you a good time.
Tours can be booked online or by calling (719-578-0935) to purchase your adventure tickets. Group inquiries should call our group sales team directly at 719-578-0935. Thank you for visiting and we look forward to showing you the Best in the West!
Call 719-578-0935 for additional information.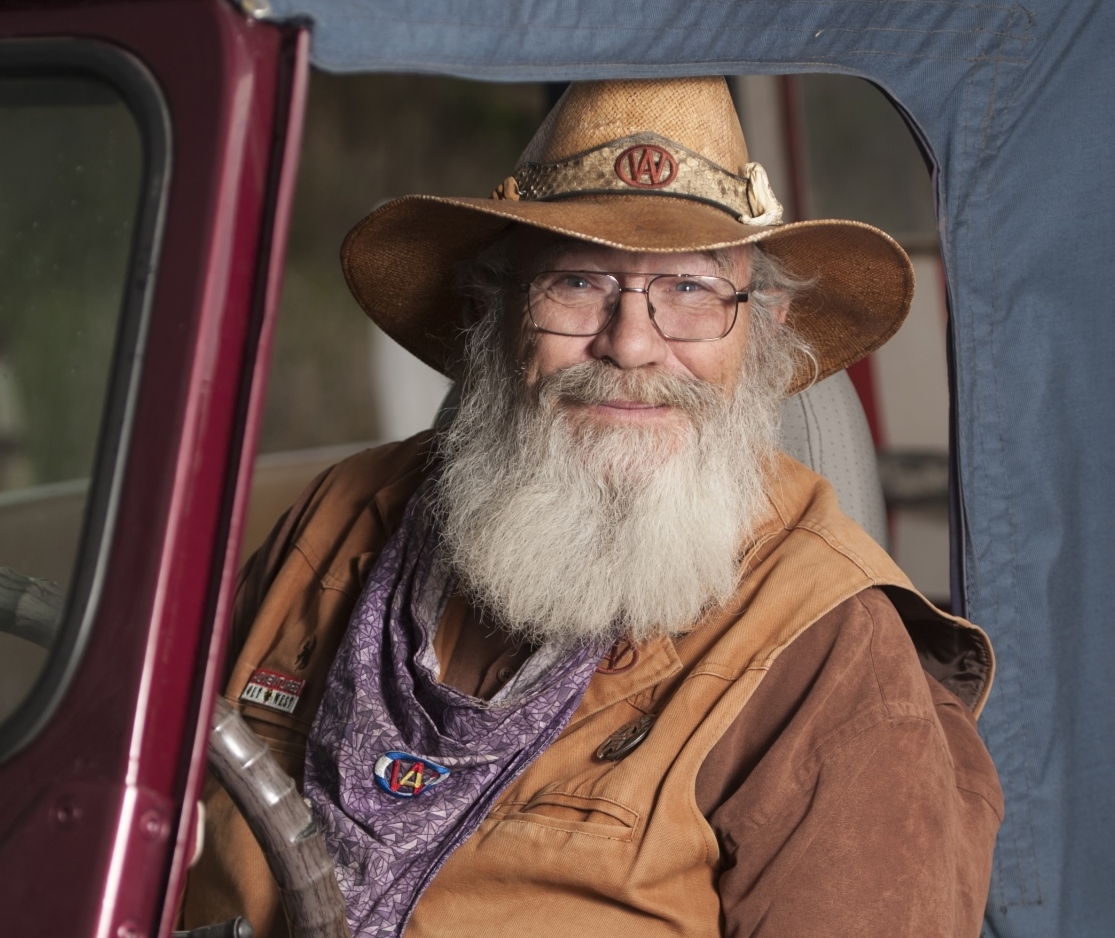 Denim
Denim is our resident Mountain Man. Ask him about that. As our resident historian he actually "Knows more history than ever happened around here." You can find him on any of our tours, including Segways. If you want non-stop information, he's your man.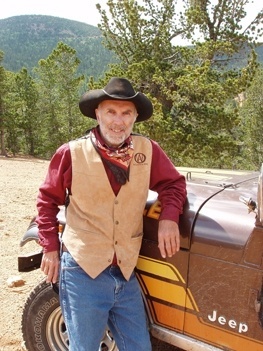 Buffalo Phil
If anyone ever had a checkered past it's Buff. Editor of the Cripple Creek Newspaper, (no truth to rumor he was the 1st), News video photographer and does he have the stories!
A ride with 'ol Buffalo will definitely give you a lot to talk about later, and it won't be just the roads he'll take you on.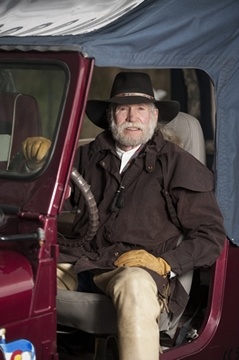 Concho
Traded his horse for a Jeep and now rides for the AOW brand. He's wandered the West from Phoenix to Colorado ridin, ropin and wranglin. His new herd of Colorado tourists are sure to twist him up but, Concho says, "Ain't no filly I can't train".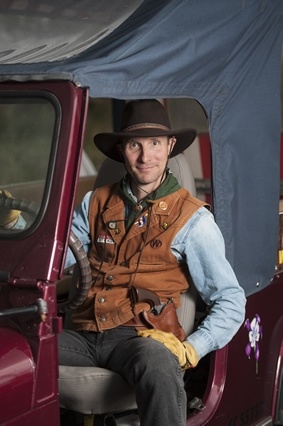 Ridgerunner
Ridge Runner is the type of fella who'll go out in search of adventure. He got his name from dancing along the ridges of mountains (He literally runs across them).
When he's not spending his time growing out a beard to help compensate for his lack of body fat he's rescuing dogs and keeping the tours rollin' at the Garden of the Gods.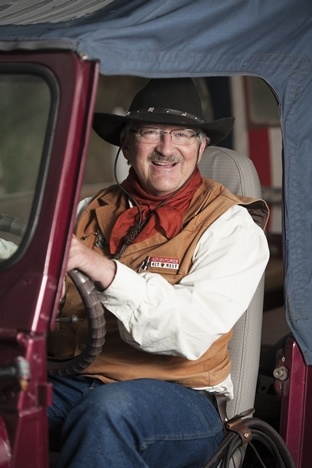 Whipper
Whipper has a plethora of talents, he's one of our big actors. If you want to take a Spencer Penrose tour in the classic Cadillac he'll be the one to you in the history. Just don't get one his bad side- he's got the fastest whip in the old West!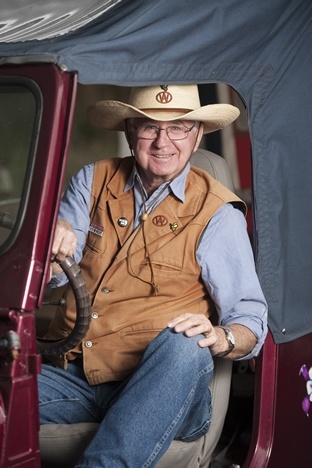 Dutch
You'll always know Dutch is going to enter a room when you see his little sidekick Chainsaw scout out the area first. Though he keeps company with the smallest and least threatening dog in the whole western hemisphere, Dutch is a true wheeler and dealer. He knows more about cars and restaurants than any other man alive. He'll always bring a smile to your face with his heartfelt stories.
If you need advice on buying a car or want to know the secrets of the restaurant business, Dutch is your man!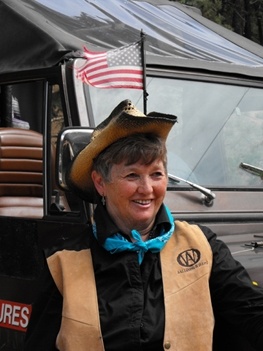 Annie Oakley
Annie is the only LADY that can put up with the Posse. She has patience and humor and a large bag of salt to take what the other drivers dish out.
She may look like your Grandmother, but don't cross her. She's quick to tell you where you stand, usually on the side of a Colorado Mountain. The boss likes her because she keeps the rowdies in line.
A tour with her will be pleasant and fun.
I would like to thank you for the incredible Zipline adventure we had in Manitou last month. I never would have imagined that skiing off the zipline could be so fun! The staff was amazing and very helpful as always. I look forward to doing it again next winter. The ziplines are truly a year round activity.
I will continue to use Adventures Out West for all of my adventure needs both personally and professionally. My clients especially love the hot air balloon rides. Kevin Cole