YOUR ADVENTURE STARTS HERE!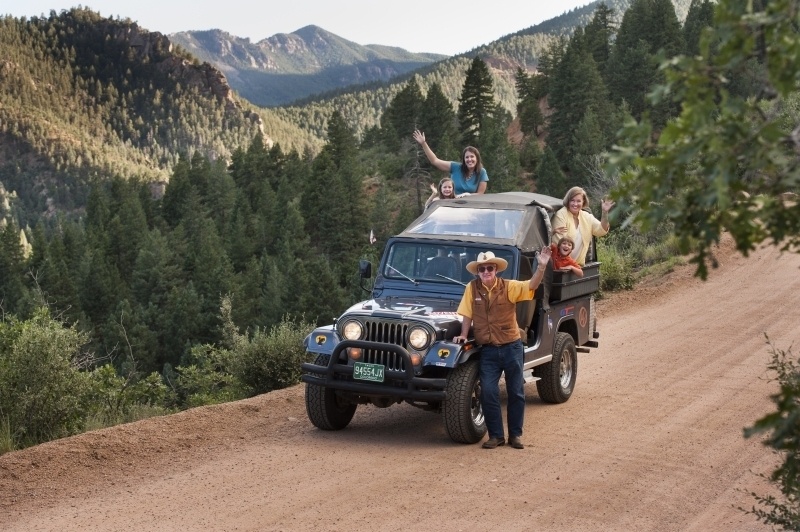 Garden of the Gods Foothills
$98 per adult. $68 per child under 12 years old.
or
$399 – Private Jeep charter. Up to 5.5 guests per vehicle or 950 lbs.
Your GOG Foothills Tour highlights Colorado Springs most well known landmarks: the Garden of the Gods, Cheyenne Canyon, Helen Hunt Waterfall, and Manitou Springs.  Colorado History, Railroad Tunnels and amazing scenery will provide an adventure you'll never forget.
Temporary modifications until May 28th – Due to a closure on Gold Camp Road, tours will be modified to include Rampart Range Road, the Broadmoor area, and possibly downtown. Cheyenne Canyon and Helen Hunt Falls are currently unavailable. 
2 .5 hrs
Tour Details
Our most popular Jeep tour.  This historic sight-seeing adventure is a great way to enjoy and learn about the Pikes Peak region! Our entertaining and informative cowboy guides take you on a journey through time in the foothills of Pikes Peak.  The tour highlights western  scenery and some of Colorado Springs' most famous historical sights. Attractions include North Cheyenne Canyon, Helen Hunt Falls, the Shortline Railroad and its 100-year-old tunnels, Old Colorado City, Manitou Springs, and the spectacular red rock park, Garden of the Gods. In our open-air Jeeps, your photo opportunities are unobstructed! This tour is about 70% on paved roads and 30% on dirt and is offered year-round. Includes bottled water, light snacks, wool blankets, and the best cowboy Jeep guides in The West!!
Due to the growing popularity of these locations, the ability to stop and get out may be restricted.  Your guides will their best to provide photo stops and leg stretching opportunities as they present themselves.
On charter tours, your western tour guide will take you to all the best sights in the area, and you can choose to substitue other areas to make the perfect adventure. Some additional options are portions of Pikes Peak, the Olympic Training Center, Red Rock Canyon, Old Colorado City, or choose your own.
Our guide was great and the scenery amazing…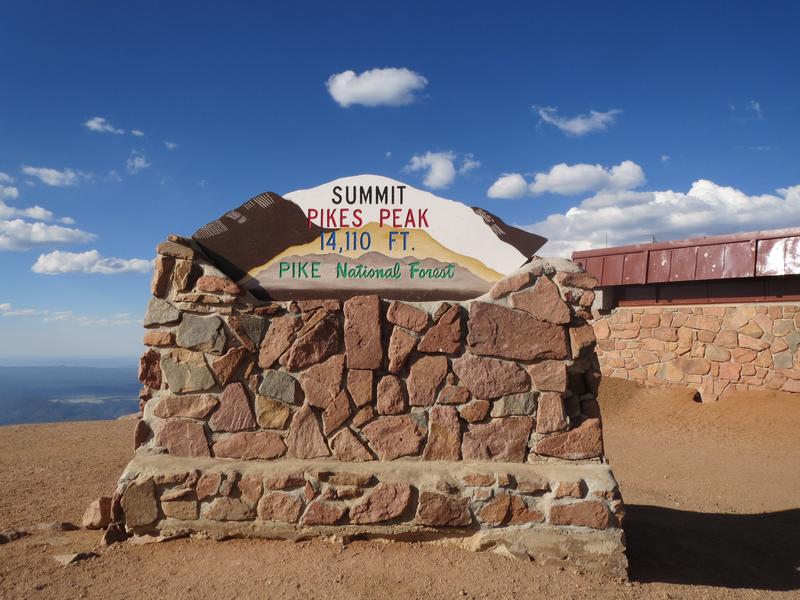 Pikes Peak or Bust, Summit Tour
$149 per person.
or
$550 Private Jeep Charter. Jeeps hold up to 5.5 guests or 950 lbs.
3-4 hour tour.
Click on our our Pikes Peak Summit link for further information.
Americas Mountain is AOW's top tour!
All inclusive
Wool lap blankets
Summit Coats
Water and snacks
All Hwy Fees ($15.00)
Views for 100 miles
Tour Details
This tour is weather dependent.
In the winter months, your guide will journey as far as possible, but may not reach the summit. 
$149 per person
$550 total for up to 5.5 people
See all of America's mountain on this adventure to 14,110′! The tour is offered in the mornings to take advantage of the best views and weather Pikes Peak can offer.   Your cowboy Jeep guide will make you feel right at ease on this Highway to the Clouds. The 19 mile drive reaches the summit where you will delight and soak in the extraordinary view that inspired Katharine Lee Bates to write "America The Beautiful"!  After spending some quality time at the top, we'll climb back into our open-air Jeep and descend this famous mountain. Nineteen miles of historic Rocky Mountain road brings you back to Manitou Springs and our AOW Jeep depot.  Includes bottled water, light snacks, wool lap blankets, a souvenir tubie and use of our Columbia summit Parkas.  Not to mention the best cowboy Jeep guides in The West!!
Please visit our Pikes Peak Summit link for additional information.
I had done Pikes Peak before but this tour was way better because I could watch the scenery instead of the road.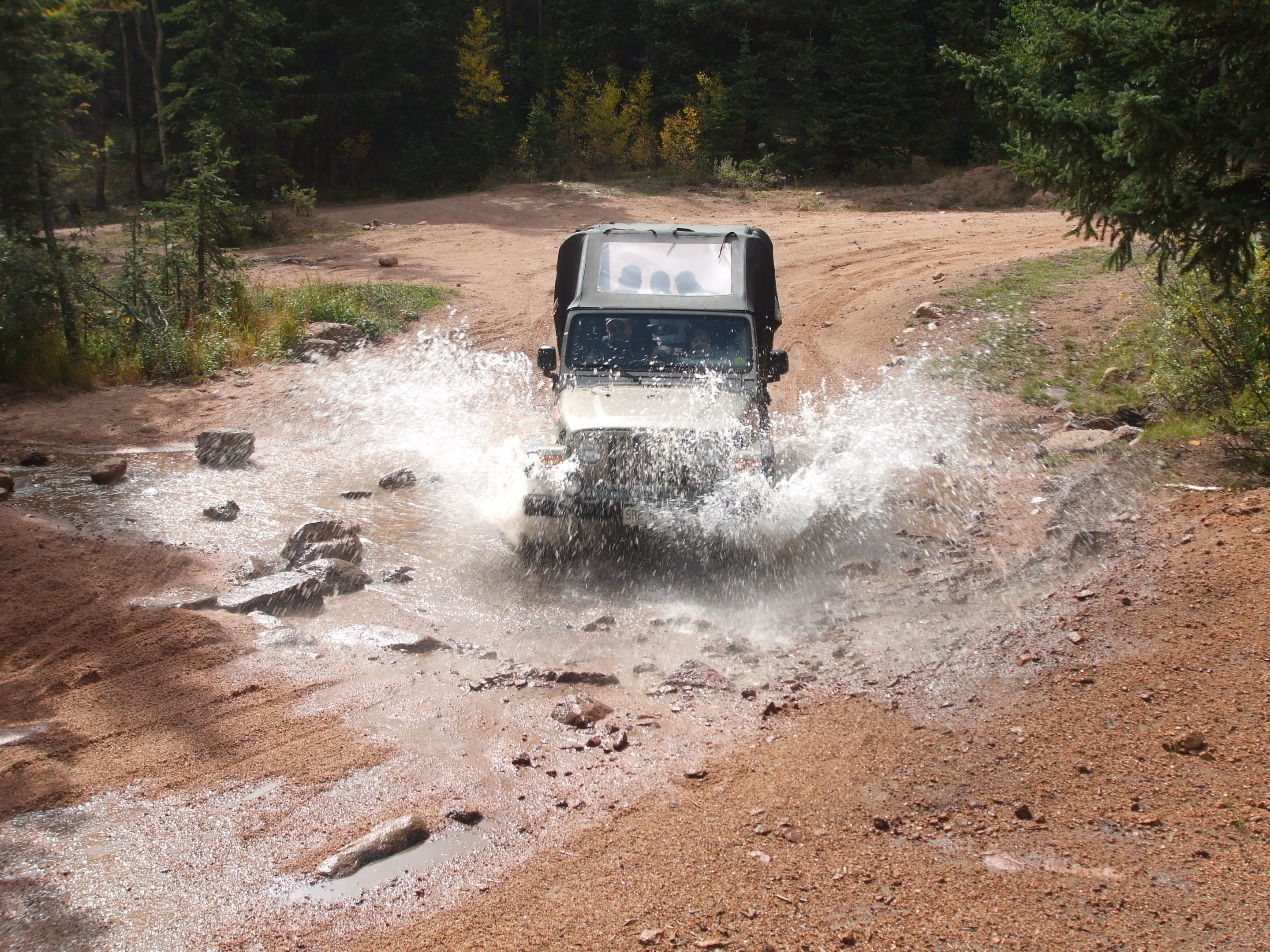 Old West High Country 4x4 Tour
This tour is closed for the winter season. Opens May 1st, depending on weather.
$149.00 adult or $99 Child
Family rate – $550 for up to 5.5 guests. Family rate by phone only.
Pike National Forest Off-Road Adventure.
3 hrs. Week Days Only
Tour Details
A High Country Jeep Tour is the epitome of Colorado Adventure.  Since the 1850's explorers have traversed Pikes Peak in search of Gold and a better life.  Your tour will highlight this history and follow the Short Line Rail Road.   President Teddy Roosevelt once embarked upon this route proclaiming, "The scenery bankrupted the English language."  Our Forest Service Permit allows us to go off-road, cross streams, explore tunnels and visit townsites of the Old West.  Plan 3-3.5 hours and dress appropriately for this awesome adventure into the Colorado High Country.  This tour only runs on weekdays to give you the best possible experience.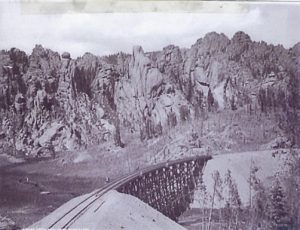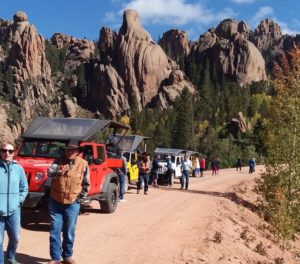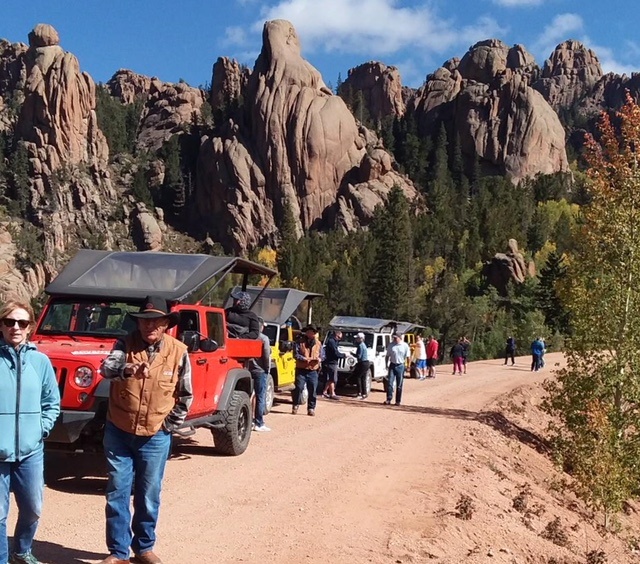 Cathedral Park- 1892  and 2018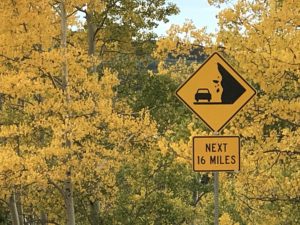 This is a Rail Road Buffs dream tour through history.
"This scenery bankrupts the English language"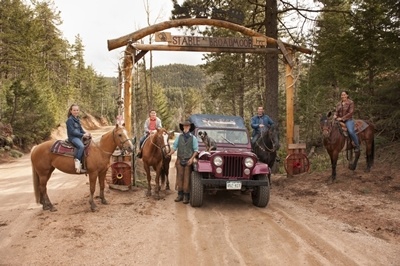 Jeep and Horseback Combo
$139 per guest
Our cowboy Jeep guide will take you on a scenic journey to the Old Stage Riding Stables for a one-hour mountain horseback ride! Enjoy the beauty of the historic Old Stage Road from an open-air Jeep. (Ask for more adventure)
3 hrs
Tour Details
Take in the splendor of historic Old Stage Road from an open-air Jeep!! Our cowboy guide will take you on a scenic journey to the Old Stage Riding Stables for a one-hour mountain horseback ride!! You will feel like an early explorer as your horse carries you through the rugged grandeur of the Pike National Forest. Relax and take in the stunning alpine overlooks and breathe in the fresh Rocky Mountain air. You may even get to see buffalo and elk!! Following the horseback ride, our cowboy Jeep guide will enlighten you with tales of the Old West as we return to town. Includes bottled water, light snacks, wool blankets, and the best horseback guides and cowboy Jeep guides in The West!!
We decided to add a little adventure to our lives and the Jeep and Horseback tour was perfect.  Let AOW do the driving.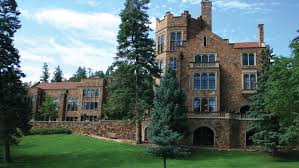 The Circuit Rider Faith Tour
$390 – Private Jeep Charter. Up to 6 guests at 950 lbs total.
A spiritual journey through time with AOW's own Circuit Rider.  See, learn and experience the unique Christian history of Colorado Springs on this empowering tour.
3 hrs
You must call to book this adventure.
Tour Details
Pioneering ministers of the West were known as Circuit Riders.  Some rode horses and others used skis but all carried the Word of the Lord.  Our city founder General Palmer laid the foundation for Colorado Springs on biblical principals.  Free land for churches and strict rules against alcohol, his city was to be fit for the King.
Your tour will see many of the magnificent churches built around our town as well as the Castle of General Palmer.  Time for fellowship, reflection and fun, fills the tour schedule. And no tour is complete without a trip through Garden of the Gods.
This tour is by reservation only and not available on Sundays.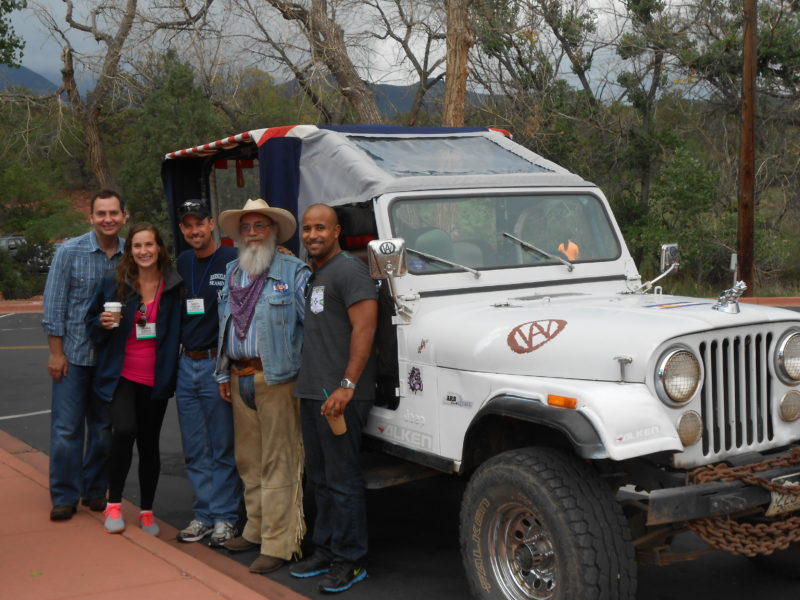 Group Jeep Tours
AOW offers cutomized adventures for you and your team.  Team building, Scavenger Hunts, Unique Party Transfers AOW has your needs covered.  Our fleet can carry up to 80 people depending on the time of day.
Call us for more information.
AOW took care of all the arrangements and I got see all of Pikes Peak, Awesome!