COVID-19-AOW is Open for Business
To remain CDC compliant, to the best of our abilities, all tours and facilities are set up and scheduled to respect social distancing. All Jeeps, Segways, Hot Air Ballon baskets, and zipline equipment is cleaned and sanitized between each tour. All  tours are scheduled with reduced capacity.  If you require an exclusive tour please book our family packages.  Balloon flights will be limited to 8 passengers with 1 party per passenger compartment.  Zipline tours will be reduced and spread out throughout the course and property to allow for social distancing.
Participating in our activities has always been at your own risk.  Our AOW employees feel confident in our ability to serve your needs safely.  Please bring and wear your masks.  Masks are required in our office and to the best of your ability while on tour.  It is ultimately your responsibility to be self aware of your health.  If you are not feeling well or experiencing COVID-like symptoms, please don't come and we will provide a full refund for your tour.
Call 719-578-0935 for additional information.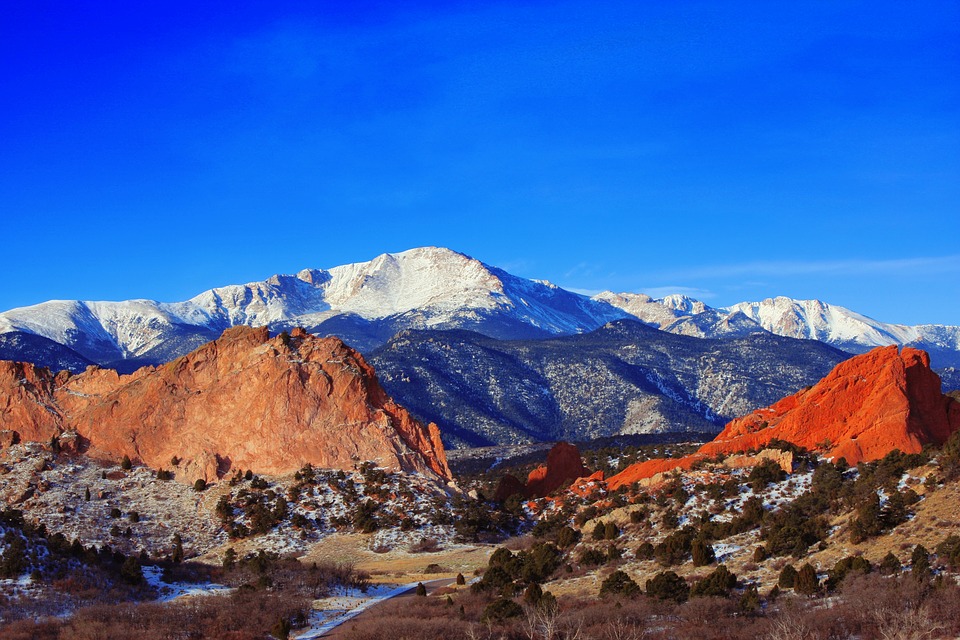 Pikes Peak or Bust Tour
America's Mountain is AOW's top tour!  Enjoy the scenery and skip the shuttle line in our open air 4 x 4.
Service is available year round weather permitting. Some tours do not reach the summit.
$139.00 per guest (Limited availability)
Family rate – $450 for up to 7 guests
Tour Description
The trip up the mountain is 19 miles on the famous Pikes Peak Highway.  The tour includes photo stops and 20-40 minutes at the top.  This is a great adventure to 14,115′ and you should consult your physician if you have any questionable health issues before booking the tour.
Dress appropriately for your open air adventure (Long pants and a warm jacket, Hats and gloves if you have them.).  AOW provides Columbia brand cold weather Jackets and wool lap blankets for your comfort and safety as needed.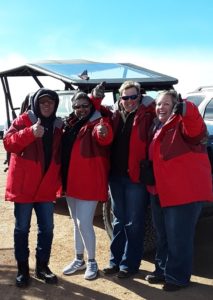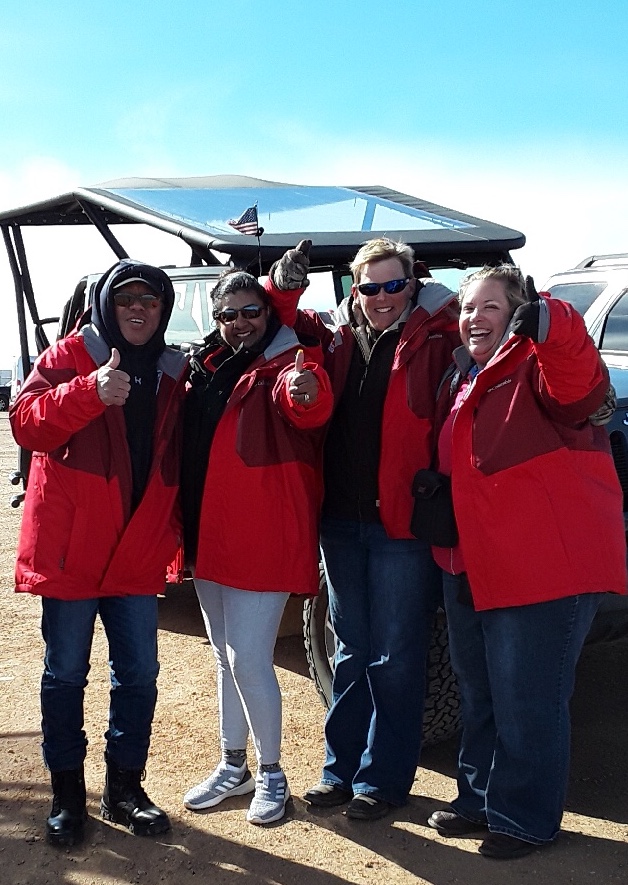 We'll do the driving…you do the looking!
Offered daily at  9:00am, Year round-weather permiting.
$139.00 per guest (Limited availability)
Family rate – $450 for up to 7 guests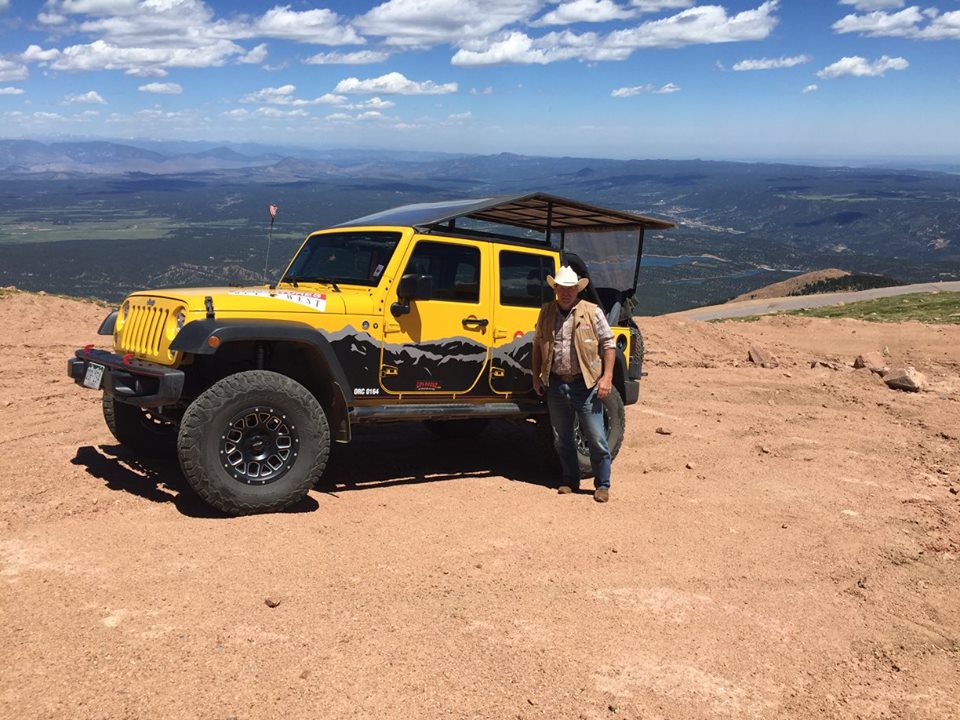 The tour runs 3-4 hours depending on the traffic on the Pikes Peak Highway (entry times to the highway can be up to 1 hour…have your stories ready).   AOW has the largest fleet of Tour Jeeps in Colorado and can accomodate groups of up to 60 people.  Summit Tours depart from the Manitou and Pikes Peak Jeep Depot in Manitou Springs.  Reservations are required.
All Tours include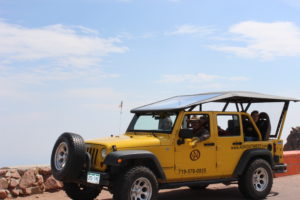 Wool lap blankets
Water and snacks
All Hwy Fees ($15.00)
Views for 100 miles
Direct pass to the summit
WOW!  What an experience, The Jeep tour was perfect for my family's needs. Beautiful!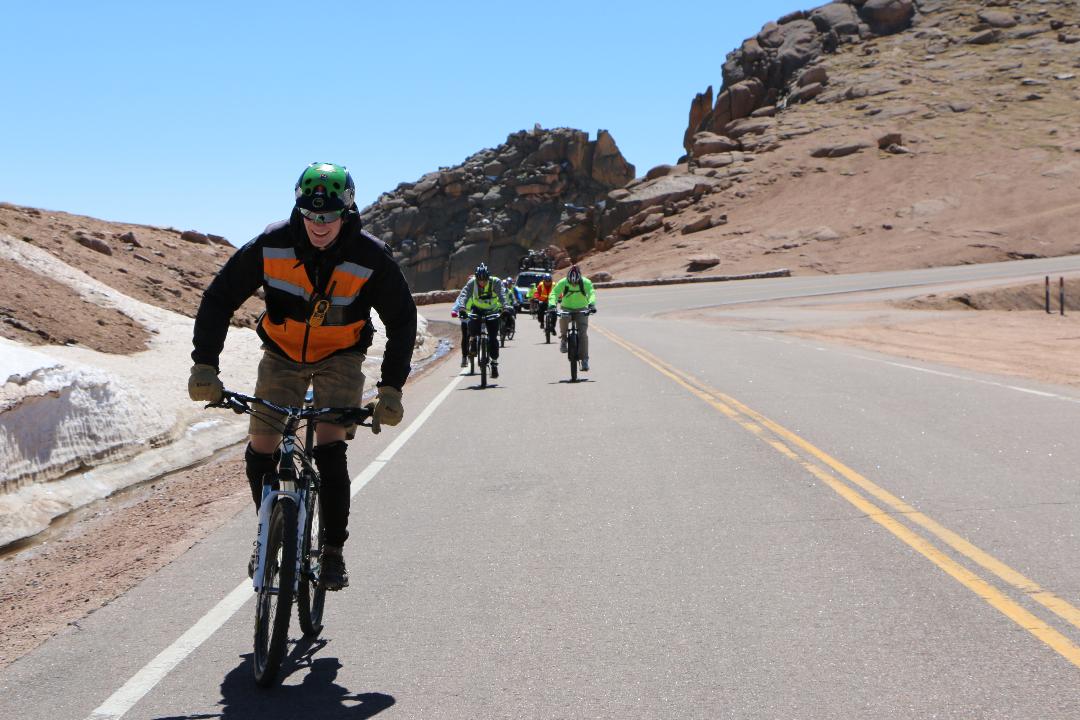 Jeep and Bike Combo
Double your fun with AOW and Challenge Unlimited…and if you add the Zipline, you get a free t-shirt!
$205.00 per guest all inclusive (Add Zipline $49.00)
5-7 hours 
Call us for more information and to book this exclusive tour.
Tour Description
Everyone wants more fun and we've got you covered.  Our Combo Tour with Challenge Unlimited is EPIC!  This world famous bike team will ensure your adventure down the mountain is not only fun but safe.  19.5 miles of scenic cruising, plenty of stops, all the gear and snacks to keep you warm on the inside.  And it's guided service the whole way.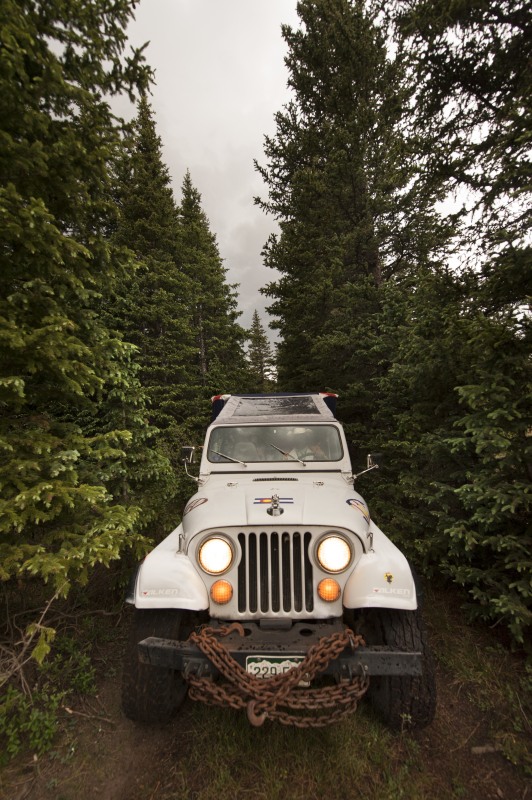 Tour includes
Jeep Tour to the Summit of Pikes Peak (Use of Summit Parkas and Souvenir Tubie)
Highway Fees
All Bike Gear (Bikes, Helmets, Water and Snacks)
Bagel Breakfast at Challenge Unlimited
Lunch at Wines of Colorado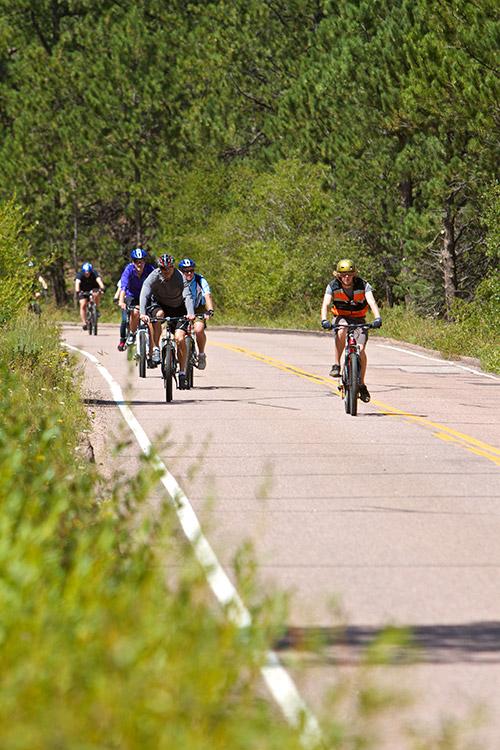 Click on the link to read more about this adventure through Challenge Unlimited.
The Jeep and Bike Tour can be booked through AOW or CU.   Are you interested in the discounted Zipline Tour to complete the Trifecta?  Call Adventures Out West at 719-578-0935 to get this exclusive deal.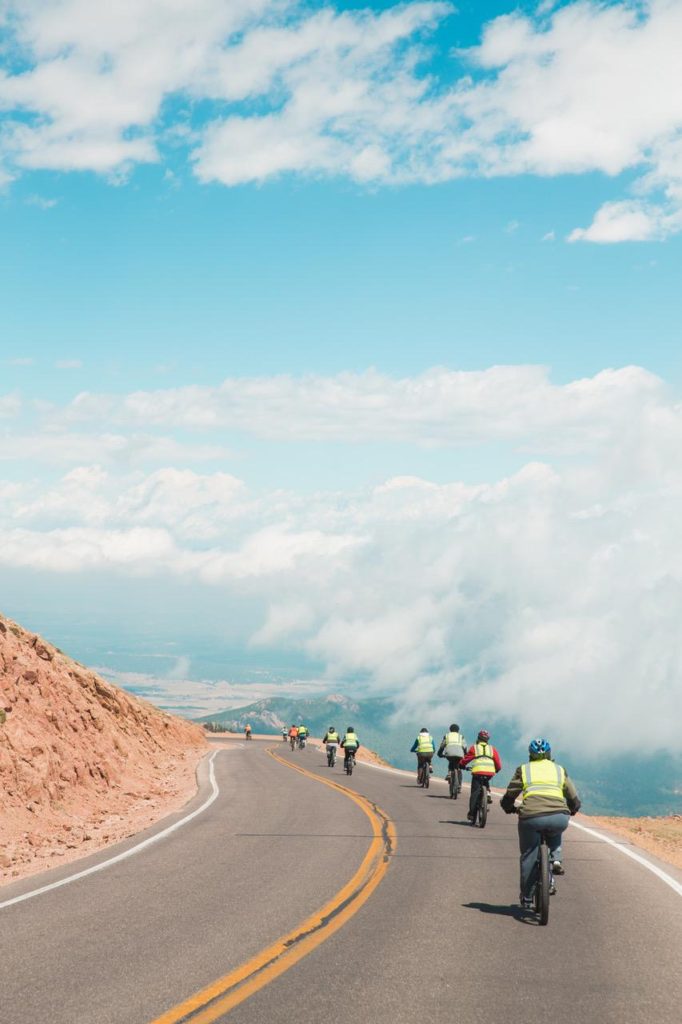 I couldn't resist adding the Zipline and now I own the Trifecta T!   Awesome!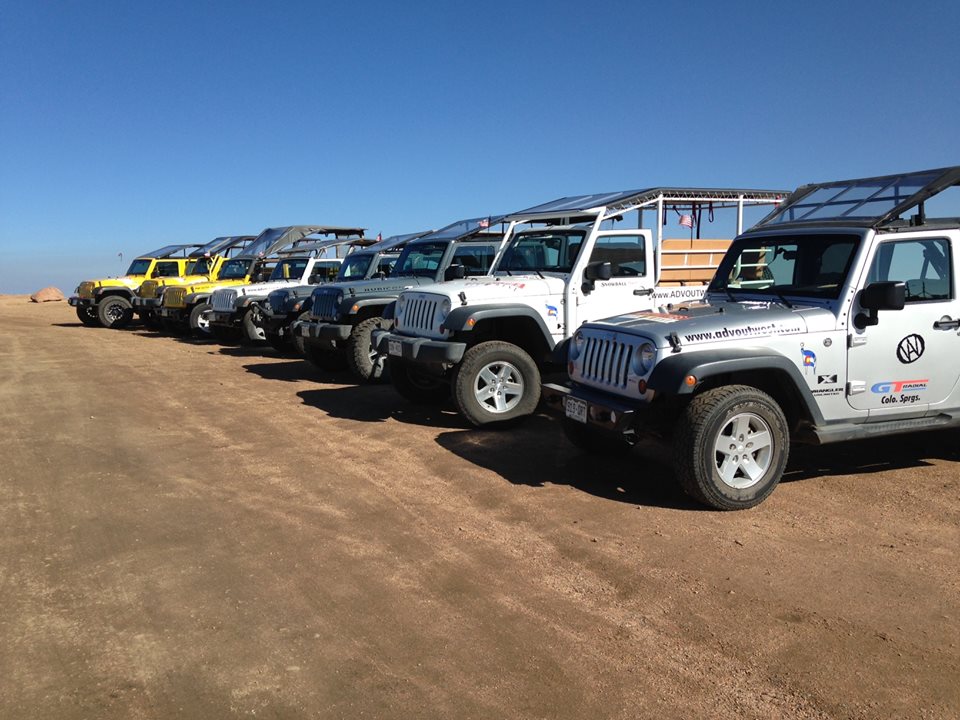 Group Jeep Tours
AOW offers customized adventures for you and your team.  Group Tour Operators, DMCs, Team building, Scavenger Hunts,  AOW has your needs covered.  Our fleet can carry up to 80 people.
Call us for more information.
I had done Pikes Peak before but this tour was way better! I could watch the scenery instead of the road.