Pikes Peak Ziplines
ADVENTURE is...Jumping Off a Cliff...Out West.
Join us in Manitou Springs for the Best Hour of Adrenaline in Colo-Rad!
Call 719-578-0935 for additional information.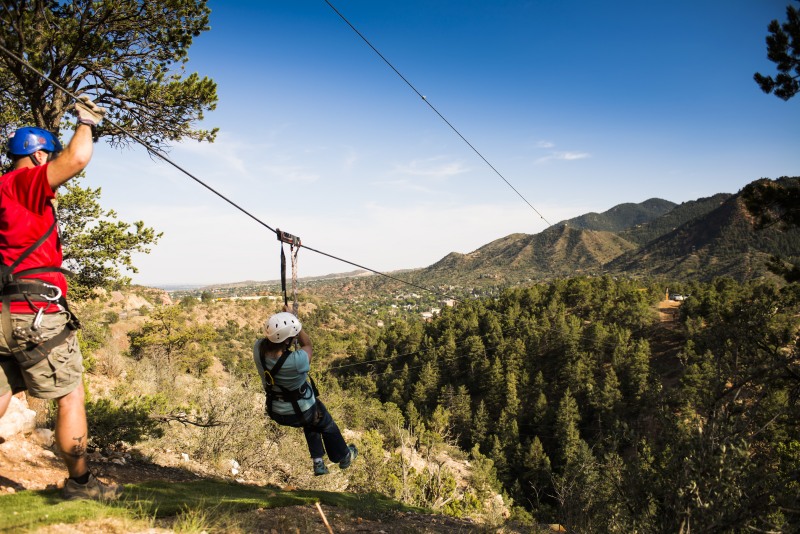 Colo-rad Tour
$85.00 plus Land use Fee ($5) and tax (5%)
total $94.50
The Best Hour of Adrenaline in Colorado!  Includes 4×4 transport to the start of the course and 5 extremely fun ziplines!
The ziplines were incredible and the guides were super! My 9 year old had a blast!
Kelly C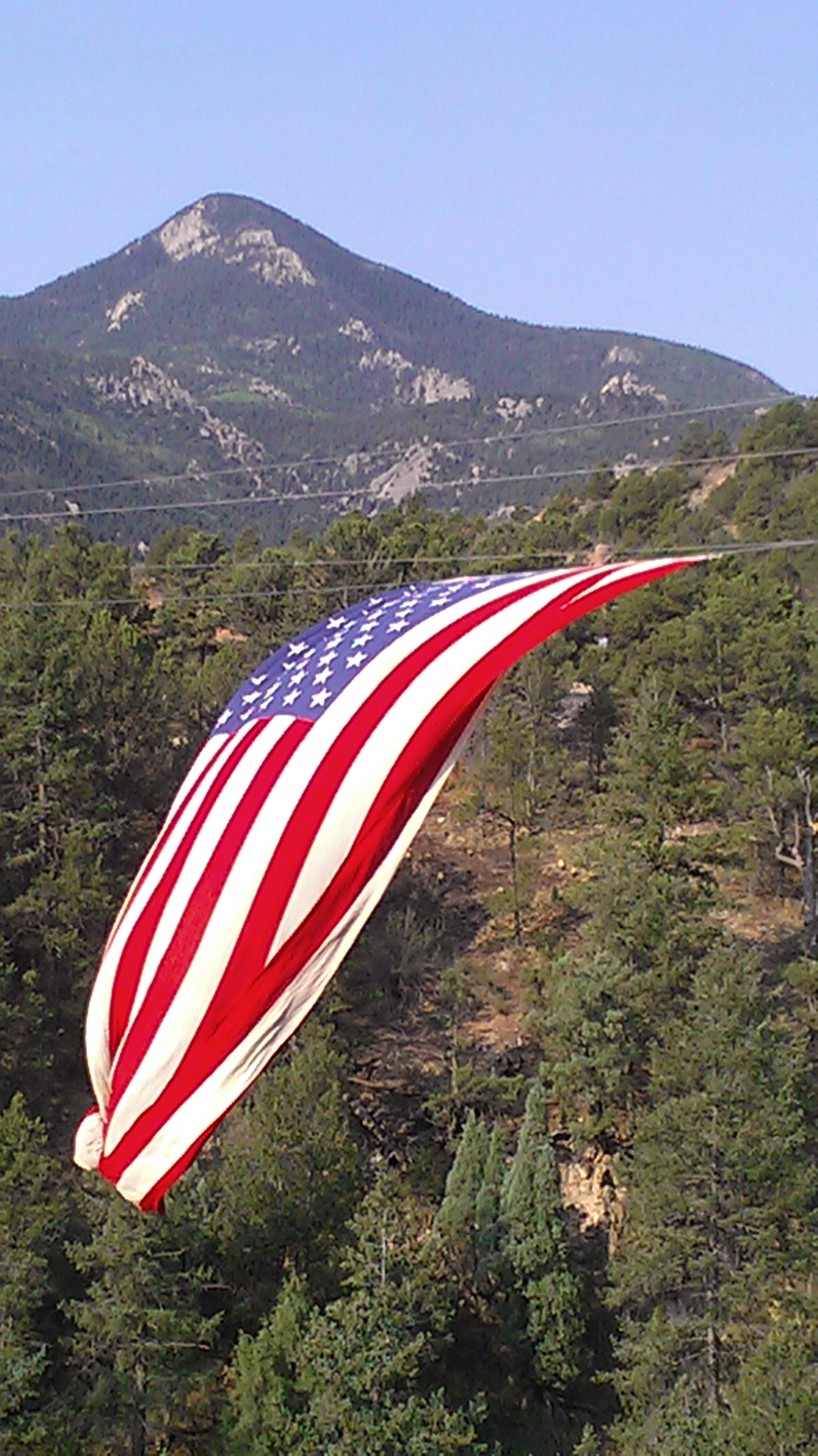 4th of July Flag Flying Festival
7th Annual
AOW has been Making America Great Again for years!
Show your pride by flying the Red White and Blue.
8:00-10:30am
Call for Information
Best 4th of July ever!
Barb H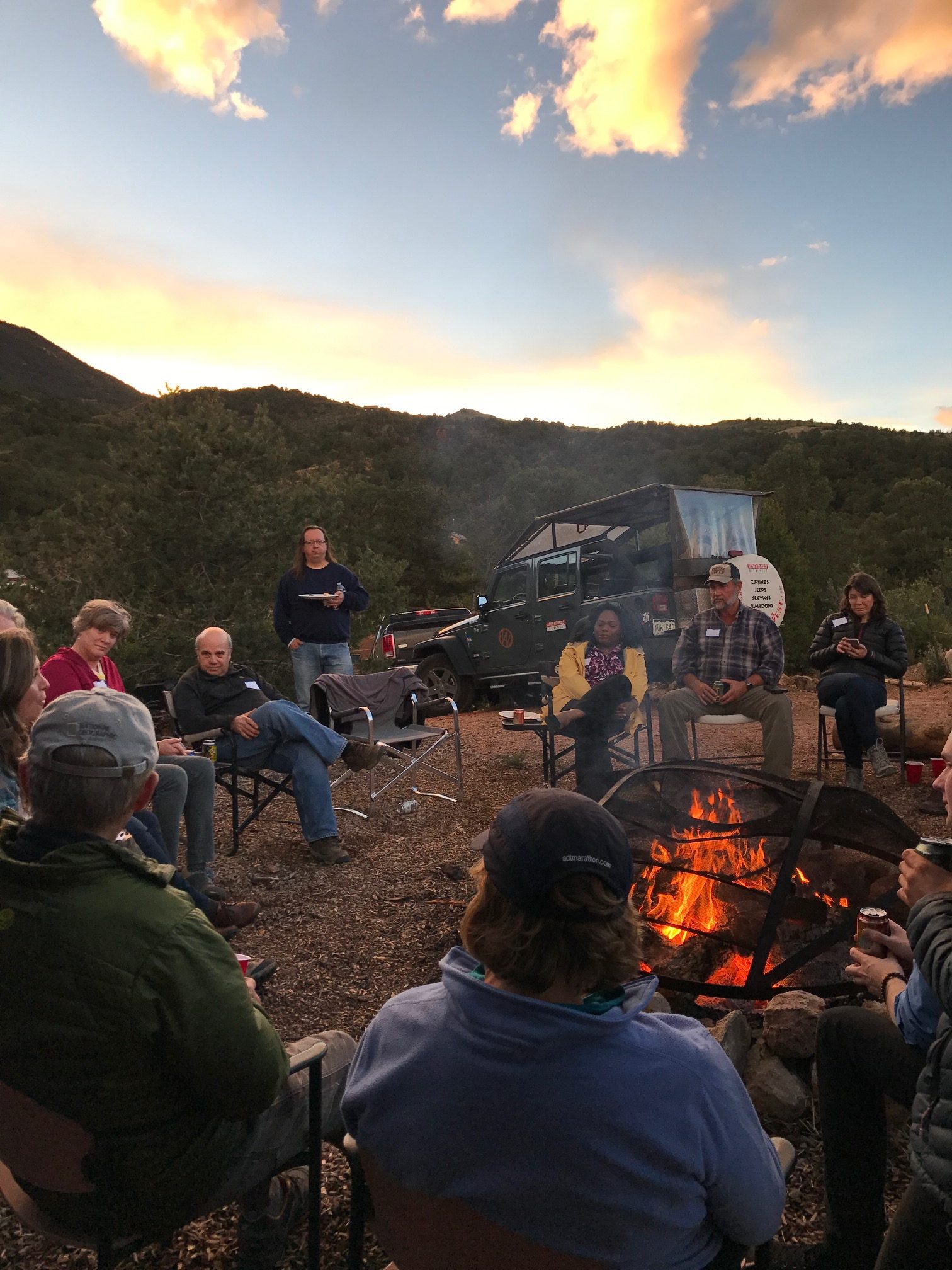 Family Nights
$45.00 per guest
Plus land use Fee $3.00 and Tax 5% ($2.40) = $50.40
Zipline, Campfire and S'mores.
Tuesdays, Thursdays and Saturday all summer are Family Night Ages 6-80
Open course 5:30-7:30pm.
Family Night was the perfect end to our Colorado Adventure!
Dave C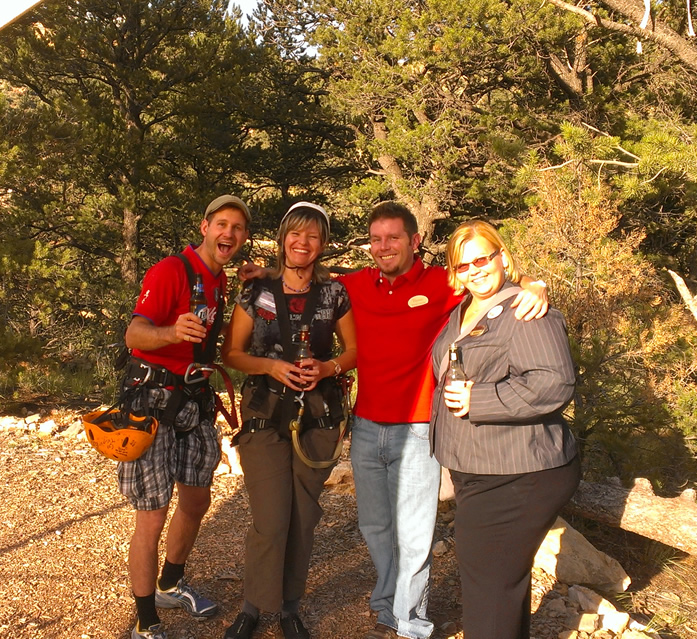 Group Tours
Pikes Peak Ziplines is an event facility like no other. Youth Groups, Adult Group, Team Building and Parties? Bring your friends, family and co workers to the Ziplines for an adventure they will never forget.
Group Pricing
Team Building
Birthday Parties
Fear Factor Psychosis Treatment Packages
Custom tour times
Call for Information
Our team had a blast and bonded together.  Can't wait to come back.
Dave L