COVID-19-AOW is Open for Business
To remain CDC compliant, to the best of our abilities, all tours and facilities are set up and scheduled to respect social distancing. All Jeeps, Segways, Hot Air Ballon baskets, and zipline equipment is cleaned and sanitized between each tour. All  tours are scheduled with reduced capacity.  If you require an exclusive tour please book our family packages.  Balloon flights will be limited to 8 passengers with 1 party per passenger compartment.  Zipline tours will be reduced and spread out throughout the course and property to allow for social distancing.
Participating in our activities has always been at your own risk.  Our AOW employees feel confident in our ability to serve your needs safely.  Please bring and wear your masks.  Masks are required in our office and to the best of your ability while on tour.  It is ultimately your responsibility to be self aware of your health.  If you are not feeling well or experiencing COVID-like symptoms, please don't come and we will provide a full refund for your tour.
Call 719-578-0935 for additional information.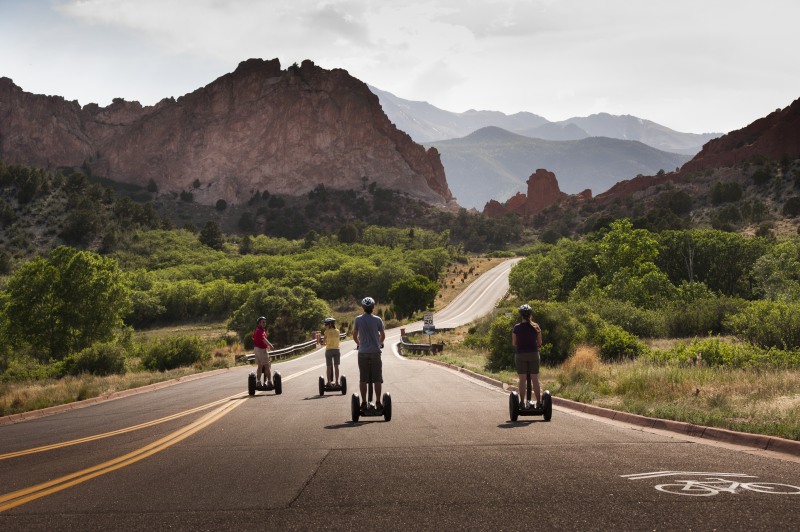 Juniper Loop Tour
Adventure Level Segway Tour
Includes Kissing Camels, Praying Hands and Park Overlook areas.
$92.00 per guest
Total activity time is 1.5-2 hours with 30 minute cone zone training.
Tours depart the Garden of the Gods Visitors and Nature Center every hour 9:00am-4:00pm
The segways were incredible and the guides were super! My 12 year old had a blast!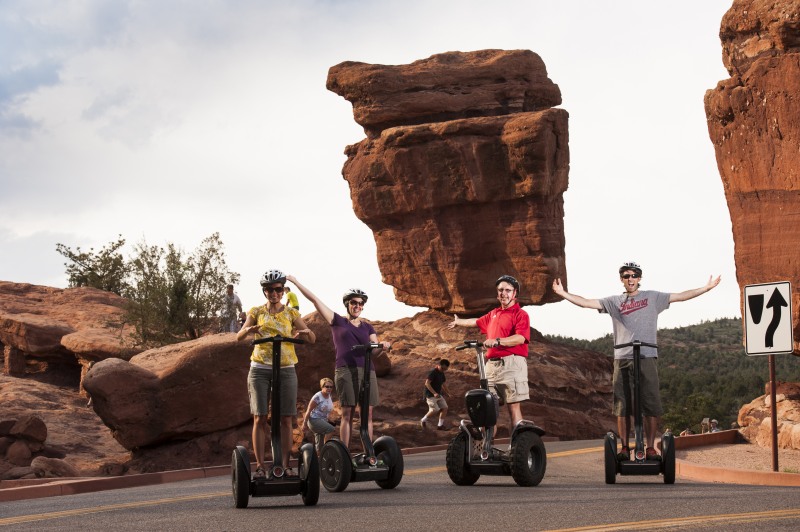 Balanced Rock Tour
Expert Adventure Level Segway Tour
Advanced tour.   Riders with previous experience prefered. This tour is offered by reservation only.
$120.00 per guest
Total activity time is 2-2.5 hours with 30 minute cone zone training.
Call to Book 719-578-0935
Our tour was so much fun! My family loved our adventure!