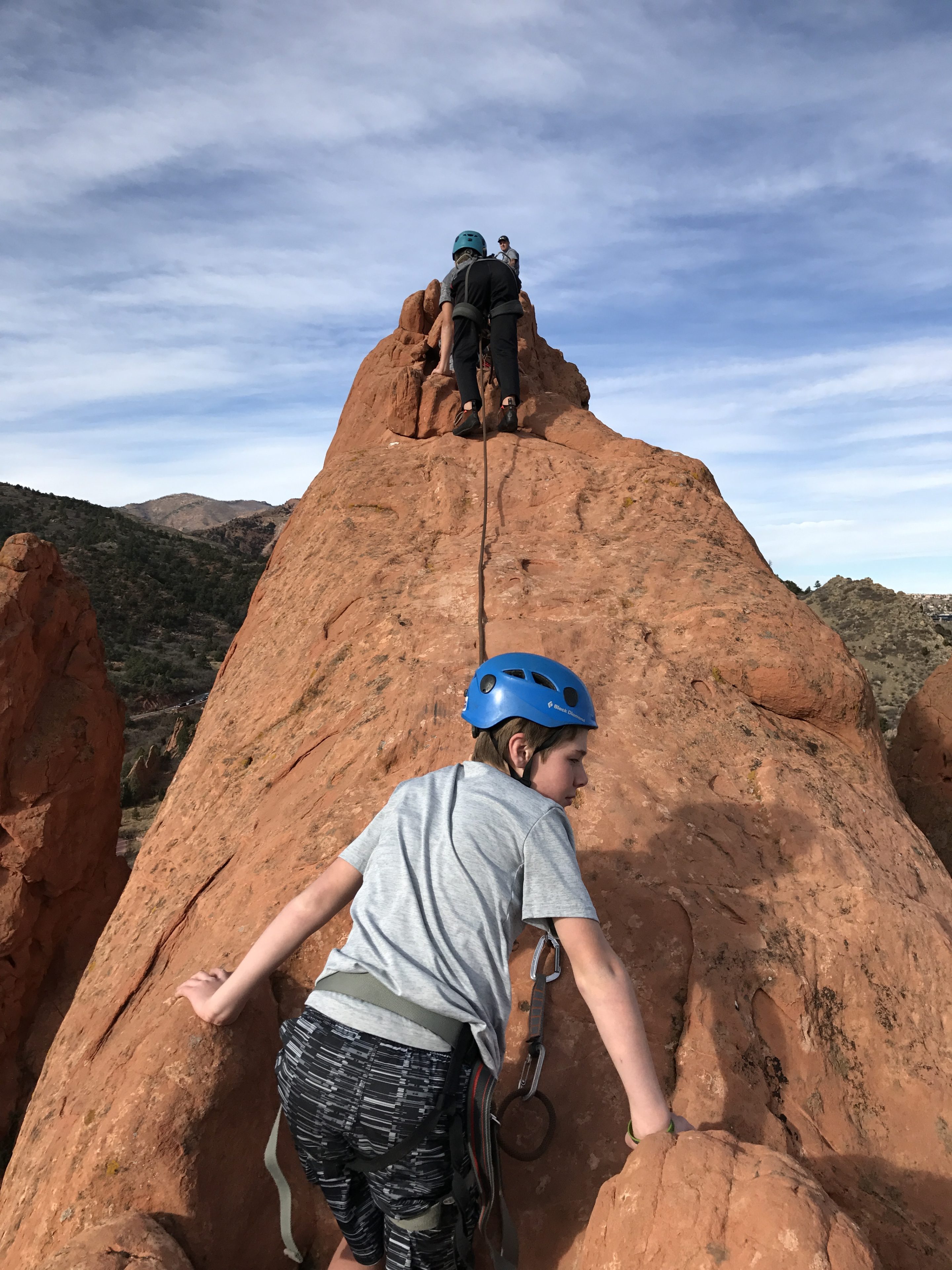 Rock Climbing and Rappel
Garden of the Gods is one of the most historic climbing venues in the world and you can reach the TOP with us. Our "Summit Gateway Rock "  via ropata,  experience is the premier climbing experience in Colorado.
Call Front Range Climbing to book these exclusive tours.
Tour Details
On this 1-1.5 hr adventure you will boulder through Tourist Gully, climb the spine of Gateway Rock and rappel back down again.  This combo adventure  includes it all, no experience necessary.  The adventure highlights the Garden and the view from the top is yours alone.  Your group will succeed and push their limits on this surprisingly easy but exceptional adventure.

Individuals and groups alike can enjoy the experience. Rock climbing trips include fantastic and experienced rock-climbing guides and all the gear your group will need. * 1-2 hours total.
$69.00 per adult/youth. (guide gratuities are much appreciated, but not required).
Add the Monster Rappel for $40.00   This is the real deal in Rappelling.  130′ of vertical rock will give you bragging rights for sure.
This was the best climbing experience we've ever had as a Troop.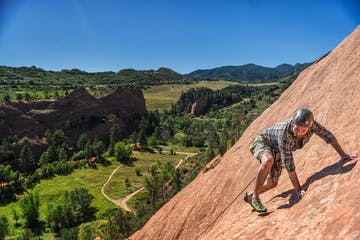 Additional Guided Climbs
AOW and Front Range Climbing also offer traditional climbs of all types. Begginer? No problem. Pro? We'll show you the best spots. Call Front Range Climbing to book these exclusive tours.